For Boomer Women It\'s Still Father\'s Day, Even If You\'ve Lost Your Dad
For Boomer Women It\'s Still Father\'s Day, Even If You\'ve Lost Your Dad
By Natalie Caine
M.A.
NABBW's Empty Nest Expert
Does the memory of your dad bring a smile?  It does for me.  
In our group, many of us have lost our dad.  Still Father\'s Day is around the corner. Some treasure just this one more time with dad, Sunday, at their house, wondering if it will be the last Father\'s Day together.  Gratitude for another time to simply sit in the same room with dad even if he doesn\'t have much to say.
Other parents love watching their little ones run to the door to let grandpa in, "Grandpa, we have a present for you." Parents will visit homes and hospitals, call in the morning for sweet hellos to dad who lives out of town, sisters who call their brothers asking," How is Father\'s Day going for you? I think you are a good dad."  
Grieving will sit at the table on Sunday, as well.  Who wouldn\'t be sad missing someone they love or didn\'t have enough time with or wish for something that didn\'t come around from dad? 
Calendar holidays are pauses … surprising memories, appreciations, chances to be accepting this time, and special treats to share.  
My dad loved golf and chocolate pie on a Sunday.
I adored my dad. He was an anchor for me. He died.  I deeply wept and still do at times.  Loving someone is a lifetime gift. Knowing they loved you is a treasure.  
Tears will fall.   Love will do that to you.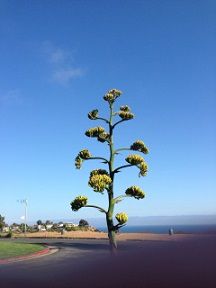 Fathers, you deeply matter in the lives of your children and grandchildren.  Enjoy your role. Let them know what you love about them and what you love about yourself.  Everyone likes a good story.  Go for it.  All of us can share stories about our dad with a friend or partner, sibling, or children.   
Well, you know I love rituals; storytelling is part of the ritual. What rituals do you do on FATHER\'S DAY?
Happy Father\'s Day,
Natalie
Natalie Caine M.A.

Life In Transition, What\'s Next?

Empty Nest Support Services

(800) 446-3310 or (818) 763-0188

Los Angeles

Featured in Time Magazine, USA Today, Huffington Post, MariaShriver .com, Better Homes and Gardens, New York Times, Los Angeles Times, Washington Post, Lifetime Radio for Women, Chicago Tribune, Sirius, Associated Press, Miami Herald, and many more.

Change is inevitable. Get Ready. Get Support. Life transitions need a hand to hold.

– Private Telephone Consultations

– Speaking engagements 

– Support groups

– Workshops

– Mentoring

– Facebook, Linked In, Twitter