As It Does Every Year, The Year-End Holiday Season Offers Us An Opportunity to Recognize, and Celebrate The Magic Of Our Cultural and Religious Differences. Why Not Relish It?
As It Does Every Year, The Year-End Holiday Season Offers Us An Opportunity to Recognize and Celebrate The Magic Of Our Cultural and Religious Differences. Why Not Relish It?

By Judith Sherven, Ph.D.
NABBW's Healthy Relationships Expert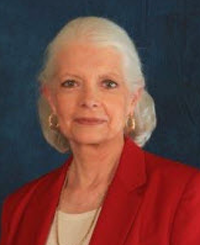 The year\'s fourth quarter — the period from October through the first of the next year — is a wonderful time of the year. There are a number of major holidays of course. But more importantly, these events give us a huge opportunity to recognize and celebrate the magic of the global "melting pot" in which we live and work.
For example, consider how each of these end-year holidays offers  us an opportunity to recognize and celebrate our uniquely American cultural and religious differences:
October brings us

Halloween:

Most people enjoy a bit of dress-up and trick or treating with their kids or grandkids. But recognize that there are other people in our lives who consider it a day of spiritual danger and do not allow their children to participate.
The fourth Thursday in November means

Thanksgiving

for many of us: Most people in the United States enjoy a traditional dinner complete with turkey and dressing and all the side dishes, as well as pumpkin pie. But some people have other family traditions that bypass the usual turkey day, magic wishbone, and cranberry sauce rituals. In Canada, Thanksgiving is already over for the year. And most countries do not even celebrate the "Thanksgiving Day" holiday.
Then we come to December with

Christmas, Chanukah, and Kwanzaa

: These are cornerstone holidays that speak to different cultures and religions.
By December 31, it appears that most people are in alignment with celebrating

New Year's Eve

: But while many people rejoice in welcoming in the new year with a bit of bubbly, kissing, and whistle blowing, there are others who prefer to be in bed long before midnight.
So, how do you best celebrate these holidays with everyone you come in contact with? By remembering to celebrate what my husband Jim Sniechowski, PhD and I call "The Magic of Differences."
Do not assume that everyone believes as you do.
Find out what your friends, colleagues and team members believe about these holidays. You may be surprised.
Ask what they will be doing to celebrate — rather than assuming — even if they agree with you about the event.
In a workplace environment, refrain from decorating beyond your own office or desk area unless there is overt consensus that everyone wants it.
Remain sensitive to cultural, religious, and dietary differences when planning food and drink for holiday celebrations.

No doubt there are many more subtle and not so subtle differences to be sensitive to and aware of. I look forward to your thoughts, which I hope you will share by posting them in the Comments area, below.
But for now, invest in further collaboration, greater freedom to dig deeper during team work, and increased enjoyment in the workplace by seeing your workmates as unique, one-of-a-kind folks.
They will appreciate you for it, whether they ever say anything to you or even take serious notice. The fact will remain that you didn't take them for granted, nor did you assume they were carbon copies of who you are. And that is one of the finest seasonal gifts you can provide.
Judith Sherven, PhD and her husband Jim Sniechowski, PhD (http://JudithandJim.com) have developed a penetrating perspective on people's resistance to success, which they call The Fear of Being Fabuloustm. Recognizing the power of unconscious programming to always outweigh conscious desires, they assert that no one is ever failing—they are always succeeding. The question is, at what? To learn about how this played out in the life of Whitney Houston, check out What Really Killed Whitney Houston?

 Currently working as consultants on retainer to LinkedIn providing executive Coaching, leadership training and consulting as well as working with private clients around the world, they continually prove that when unconscious beliefs are brought to the surface, the barriers to greater success and leadership presence begin to fade away. They call it Overcoming the Fear of Being Fabulous
This post originally appeared on LinkedIn. Follow Judith on LinkedIn.