Wants vs. Needs — It's a Matter of Perspective
By Becky Feola NABBW's Associate for Assisted Living and Caregiving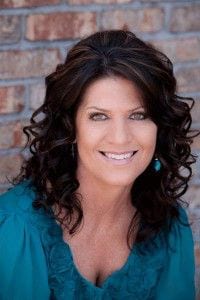 The first week in January is always full of surprises. More often than usual, my office phone rings with calls from family members who spent time visiting with their aging loved one and now are feeling remorse about not living closer or being able to devote more time to their senior.
Sometimes, a great deal of guilt has been placed on their shoulders and they need help understanding what more they can do.
Many of these situations are warranted, but other times, I see caregivers who are close to driving themselves crazy with the idea that they must do everything possible to meet every need, desire or demand of their loved one.
One thing I've quickly realized over the years is that the level of anxiety both the Caregiver and the care recipient experiences with the challenges of aging and caregiving stems directly over their perspective of life in general and the situation at hand.
I'd like to share two perfect examples of what I mean.
Client One has spent most of her 80 years either in an institution or a nursing home. Why? Because she was born with cerebral palsy and the family didn't feel capable of caring for her.
She has never had money or owned more that the clothes in her closet and a few photos of deceased family members that sit on her bedside table. However, during my visits with her, she is always telling me how lucky she's been to have people looking after her and making sure she felt loved.
Whenever a caregiver does the least little thing for her, she thanks them and she means it. If I take her a plant or some candy, she is beside herself with emotion. Client One has faced a level of adversity I hope I never see in my lifetime, but she greets each day with a smile and gratitude.
Client Two is the complete opposite. She comes from an affluent family and has been healthy and active her entire life. Now that she's aging and needing some assistance, she's angry over how unfair growing old is.
It has been decided that it would be in her best interest to move to a community where she's around others and if she ever needed help with anything, there are caregivers there who would be happy to provide assistance.
The problem? Client Two's daughter called and said that her mother could not possibly live in an environment where they can't guarantee that the kitchen will only serve organic food. She is refusing to move and accusing her daughter of not loving her and that asking her to compromise on this issue is abuse. The daughter is adamant that I find such a community because her mother will not settle for less.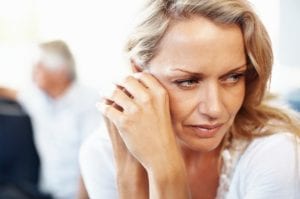 If these examples don't demonstrate how it's all about perspective, then I don't know what does.
How can caregivers know if they are reacting appropriately to their loved one's requests and wishes?
How can they avoid falling into the trap of trying desperately to meet wants versus needs?
First, there is a distinct difference between a want and a need. A want is a thing, an action or a situation that a person would prefer to make their life more pleasurable while a need is a necessity live and to make sure they are safe, sound and cared for.
Second, it's completely acceptable to want to make your loved one happy by making reasonable efforts to provide them with what they desire.
But, it's equally acceptable to understand that sometimes there might need to be a compromise or that sometimes a want cannot be met at all.
So as a caregiver, if you find yourself feeling as though you can't do enough, it would be worth it to assess the situation and what you are being asked to accomplish.
If the request is not met, will your loved one's safety, health or well-being be negatively affected?
Is the request necessary for a reasonable quality of life or is it simply an enhancement?
Can the request be sensibly met?
Once you've answered these questions, you can determine if this is a want or a need. Then you can decide if you will be able to reasonably meet the request or not.
Becky Feola is the founder of Assisted Living Advantage, located in Phoenix, Arizona. She started her company in 2009, after working for four years as director of the non-profit NJF Center for Caregivers, Inc. Becky has personally been through the process of relocating a loved one to assisted living – more than once. 

Her passion for assisting others in locating care facilities for their loved ones comes after eleven years of providing care for her ailing husband and then realizing it was time for assisted living. After her husband was diagnosed with Huntington's disease, she became his primary caregiver. She immersed herself in research, learning all that she could concerning the disease, the legalities of being an informal caregiver and guardian, the insurance companies, social services, and the legal system.

She has personally seen how difficult it can be to find the perfect care facility without the assistance of someone who understands issues such as licensing, levels of care, and appropriate pricing. Becky views herself as a "matchmaker" and is determined to create the perfect match where your loved one will move one time only to a new home where they will thrive as much as possible during their remainder years. She puts her understanding, vast knowledge of the Phoenix area and her exacting standards to work for her families, with excellent results.