\'Truth or Consequences\' Mindset Crucial When Making Caregiving Decisions Especially When Dementia Is Involved
\'Truth or Consequences\' Mindset Crucial When Making Caregiving Decisions, Especially When Dementia is Involved

By Becky Feola
NABBW's Associate for Assisted Living and Caregiving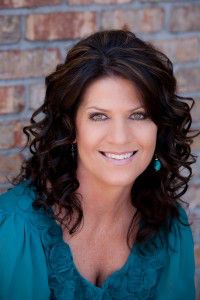 I received the phone call late Friday night.  It was from a local resource center for caregivers and the elderly.  They had a family in crisis with a loved one who has dementia and the wife was asking for help – now!
I called the number given to me, but there was no answer, so all I could do was leave a message.  This went on for several days until I finally reached the wife.
Immediately, I could hear the exhaustion in her voice.  Just by looking into her eyes, I knew she was crying out to me to help her find a community that could care for her husband.  It had become more than she or the rest of the family could handle.
Christine is 82 years old and her husband, Mike, is 85.  They have been living with their son, Peter, for over a year now and have brought in some help during the day.
But, at this point in time, Mike wanders and demands attention throughout the night.  Christine's health and well being is suffering from her role as Caregiver.
I arranged for a visit the following day.  Upon arriving at the house, Peter greeted me at the door.  I realized right away that he was at his limit and angry.  This can be a normal response when a child sees their parent changing so drastically.
Christine followed closely behind.  She had dark circles under her eyes and when I hugged her, tears welled up and threatened to run down her face.  They directed me to the formal living room, where Mike was sitting with two caregivers, one on each side and holding his hands.  He was talking to himself and not interested in my presence.  I began the assessment.
After numerous questions regarding his overall health and care needs, the family's ability to pay for care, their timeline and so many more questions…I reached the part where I approach one of the more sensitive areas in dementia care.  Behavioral issues.
"What was your husband's personality like before the changes from the dementia?"
"Has it changed since the dementia has progressed?  What changes have you noticed?"
"Are there any behavioral issues that I should know about?"
These are three critical questions that allow me to understand whether we need to look for a specialized community that would be staffed and trained to handle specific behavioral issues that the majority of other communities are not able or willing to take on.
These issues might include:
Verbal combativeness

Physical combativeness

Cussing or obscene language

Sexual behaviors

Extreme wandering

Relieving themselves inappropriately (publicly, on the floor, etc.)
Removing clothing and Moving about in a state of undress or naked
I explained that while these were difficult topics to discuss, it was necessary that they be completely honest so that we had the best chance possible in finding the right community.
In my eyes, Mike was very withdrawn and quiet.  I spent an hour in their home talking and observing.  The caregivers were very attentive, but I remember thinking it was odd that Christine was so overwhelmed and close to collapse if they had caregivers coming in.  I should have listened more closely to my sixth sense, which was telling me that something was "off."
Later that day, Christine and Peter selected one of the communities we had looked at.  They moved Mike in within two days.  Within hours of the move, the phone calls began.  Mike immediately began exhibiting behavioral issues — striking the caregivers, cussing at the other residents and constantly trying to leave the community.  He did not recognize his own family, did not know who he was or where he was.  There was nothing the caregivers could do to calm him.
We later found out that the family had sedated Mike prior to my visit and had hired the caregivers specifically to keep him calm during the assessment and the actual move.  It was also discovered that he had exhibited all of these behaviors at home and it was no wonder Christine could not care for him any longer.
The community did everything possible to help Mike transition.  They brought hospice on board, hired an additional caregiver to be by his side at all times, and much more.  But he was so disruptive that other residents began complaining and threatening to move.  The quality of life for everyone, including Mike, was rapidly declining.
Within days, something had to change.  Mike was admitted to a hospice acute center where they were able to properly medicate him and calm him.  The family is looking at more appropriate communities with a new understanding of the fact that full disclosure would have prevented the difficult few days following his move to a community.
I can look back on the circumstances and understand and sympathize with this family.  They were tired, overwhelmed, frightened and desperate.  However, it is absolutely necessary to be completely transparent when discussing your loved ones needs during your search for a care community.
All communities are not the same.  Some offer higher levels of care or specialize in certain types of care.  Your ability to locate the proper community is dependent upon this honesty.
Yes, you may want to overlook or keep some of the behaviors private out of respect for your loved one or because you are afraid nobody will help you, but trust me when I tell you this:  Help is available.  There are communities who can handle your loved ones behaviors.  I promise, you will be able to successfully navigate this difficult change if you are completely open, direct and honest about the challenges you are facing as a caregiver.
Becky Feola is the founder of Assisted Living Advantage, located in Phoenix, Arizona. She started her company in 2009, after working for four years as director of the non-profit NJF Center for Caregivers, Inc. Becky has personally been through the process of relocating a loved one to assisted living – more than once. 

Her passion for assisting others in locating care facilities for their loved ones comes after eleven years of providing care for her ailing husband and then realizing it was time for assisted living. After her husband was diagnosed with Huntington's disease, she became his primary caregiver. She immersed herself in research, learning all that she could concerning the disease, the legalities of being an informal caregiver and guardian, the insurance companies, social services, and the legal system.

She has personally seen how difficult it can be to find the perfect care facility without the assistance of someone who understands issues such as licensing, levels of care, and appropriate pricing. Becky views herself as a "matchmaker" and is determined to create the perfect match where your loved one will move one time only to a new home where they will thrive as much as possible during their remainder years. She puts her understanding, vast knowledge of the Phoenix area and her exacting standards to work for her families, with excellent results.