Beauty in Life Comes from Letting Go
Beauty in Life Comes from Letting Go
By Sheri McConnell, NABBW\'s  Entrepreneurial Publishing Expert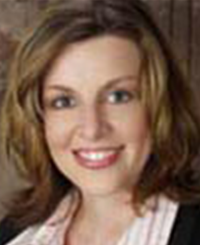 In life and in business I have discovered that beautiful synchronicities show up in all parts of our life when we just let go.  Here are just a few areas you can begin to practice letting go.  Even though some of these areas might seem focused more on the personal side of our lives, rest assured that they completely affect your business too. And isn't it such a beautiful world to live in where we can allow our businesses to help us grow.
Let Go to Love
Letting go and trusting others to have the best intentions for you. Let go and trust yourself to love others enough and hold the space for them to be healthy. I've discovered that we are the mirror of LOVE at all times. I receive as much as I give and I can only love others as much as I love myself.  We all have to let go of the fear of not being loved back.
Let Go to Create Profits
Letting go and trusting yourself that you will do what it takes to follow through to make profits in your business.  I've learned that making money in business is just about letting go of low ROI behaviors. It is about letting go of our ego and learning from others.  Profits are made when we let go of the way the other business does it at least part of the time so we can innovate.  Without letting go and living in RISK, you can not make profits in business.
Let Go of Weight
Letting go of foods and drinks that don't feed your body and soul.  Letting go of the urgency to have food now and then taking the time to prepare real food.  Letting go of all processed foods and realizing that beauty in life comes from the earth. Letting go of using food as a way to not deal with everything else.

Let Go of Pain
Letting go of past pain and releasing it forever. Drama is just the reliving of pain over and over again in some way. If we don't process through the pain that occurs in our lives, it shows up in all of our personal and professional relationships.  It is extremely hard to be of service when pain is keeping us from trusting our customers, our clients, our vendors, and most importantly ourselves. Take a chance and let go of the past so you can move forward.
Let Go of Religion
Letting go of any belief that does not support that we are all one. Any decision ever made that imposes a division between you and the other person is the opposite of letting go. Religion (not spirituality) is about holding on instead of letting go.
Smart Call to Action for YOU today: Let go and LOVE and let your business be the catalyst for positive change today.
Sheri McConnell is the CEO of the Smart Women's Institute of Entrepreneurial Learning (formerly the National Assn of Women Writers-2001), which incorporates an Imprint Publishing Program specifically designed for women authors. She is fast becoming the voice of Smart Women Entrepreneurs all over the world.   Her Smart Women's Institute of Entrepreneurial Learning focuses on teaching various wealth building business models such as information publishing, membership-based companies, and real estate. You can visit Sheri, access her free article archive, and grab lots of free stuff at the Smart Women\'s Institute. Sheri lives in San Antonio, Texas with her husband, their four children, a weenie dog, and three hermit crabs.