It's My Party, Where's My Pony?
It's My Party, Where's My Pony?
By Leigh Anne Jasheway
NABBW's Boomer Humor Expert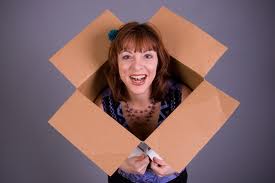 This is my birthday month. I'll be 36. Well, I will be if I calculate my age in base 17, which I do.
That's right, being a math geek pays off big as you get older! If you want, I can calculate your age for you as well. Just let me find my old slide rule.
Many other "36"-year-olds want to forget they even have a birthday. They prefer to roll up in the fetal position in a closet and whimper softly as they contemplate their own mortality.
That does NOT sound like the kind of party I want to be invited to. I wouldn't even know what to wear or what kind of gift to bring.
For my birthday, I want a cake. I want ice cream. I want a pony.
I've been waiting "36" years for a pony, so it's about time she shows up on my front stoop with a red bow woven through her mane. I'll name her Peony and let her graze on the flowers in my back yard. And yes, I will let her sleep in my bed with the dogs and me. I hope she doesn't kick.
At my party, I want singing and laughter. Enough with the whining about things that used to be cool that are now sweaty and things that used to be located properly on the body that are now significantly further south, say in Brazil. I figure my boobs are happier partying in Rio de Janeiro than they were perched squarely on the middle of my torso. As long as no one makes them wear a bikini.
It's hard to understand why so many of my friends turn into whiners as they get older. Our bodies have always changed.
When I was two I could fit both feet in my mouth. Now I can only get one in there and only metaphorically.

At four, did I complain that I was getting old? I'm fairly certain I was too busy having to look back.

At 18, I had abs like a washboard.

At 40, they were more like a dashboard – soft and padded, with a built-in airbag. But at least when I run into things I don't bruise as easily.

Now that I'm "36," why should I spend all my time comparing who I am to who I used to be. That woman, as fond of her as I am, is now only a figment of my imagination.
The truth is, I wouldn't trade places with my twenty-something self for all the money in the world.
All the chocolate… maybe. I teach 20-somethings and I don't want their problems, no ma'am! I'm much happier watching my goatee grow in than I was worrying about whether so-and-so liked me or if I had missed my Econ midterm.
So let's all just party like we're 36 and stop looking back. The view from here is pretty damned good.
And wait, do I smell pony?
Leigh Anne Jasheway, M.P.H. is a Stress Management and humor expert who helps women and men manage stress, embrace change, and become healthier by learning to lighten up. She speaks at 50-60 conferences and workshops every year and has been a national Speaking of Women's Health and Healthy Woman keynoter. She's a member of the Association for Applied and Therapeutic Humor (AATH). Learn more about her at her website. Leigh Anne has authored two books: "Date Me Date My Dog" and  "Confessions of a Semi-Natural Woman" (a collection of 99 of her funniest humor columns from the past ten'ish years – including the one that won the Erma Bombeck Humor Writing Competition.) Learn more about them on her website:  AccidentalComic.com.  She also has a new blog. Of if she says, "If you go there and like what you see, you can subscribe by clicking the subscribe button (who knew?)"