NABBW Teleseminar:"The New Retirement: What You Must KNOW and Do NOW"
NABBW Teleseminar ~

"The New Retirement: What You Must KNOW and Do NOW"
Teleseminar Topic: "The New Retirement: What You Must KNOW and Do NOW"
Hosted by: NABBW
With Guest presenter: Jan Cullinane, NABBW Associate and co-author of The New Retirement: The Ultimate Guide to the Rest of Your Life
When: Thursday, June 30, 2011 at  8:00 PM Eastern time (7 PM Central, 6 PM Mountain, 5 PM Pacific)
Will You Be Ready and Able to Afford the Retirement Lifestyle of Your Dreams? Jan Says It\'s Still Possible, But YOU MUST Start Planning Now!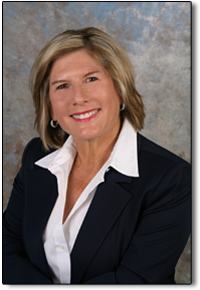 NABBW is pleased to present our third teleseminar of June, with guest and NABBW Associate, Jan Cullinane, who is an expert on "The New Retirement."
In fact, Jan is the co-author of the best-selling book, The New Retirement: The Ultimate Guide to the Rest of Your Life. The first edition reached the number two rank on both Amazon.com and B & N.com, and the book was chosen as a book club selection by The Washington Post (by "Color of Money" columnist Michelle Singletary).
Jan has been featured on TV, radio, and in many newspapers and magazines, and is a frequent contributor to the NABBW.
Through her company, Retirement Living from A to Z, Jan conducts retirement seminars. Clients include AARP, the Ford Motor Company, the Smithsonian, Wells Fargo Advisors, the Federal Government, and Ameriprise Financial.
She is working on a new book about single women and retirement which will be coming out later this year.
Jan has a B.S. and Masters from the University of Maryland, and is ABD ("all but dissertation") from Rutgers, the State University of New Jersey.
She can also speak backwards fluently!
What You Need to Know & Do NOW – So You Retire In a Place You WANT to Live…
About a third of Boomers plan to move, according to a 2010 Del Webb Boomer Survey, and about half of those who plan to move expect to relocate to another state.  Will you be part of this migration?
No matter whether you plan to relocate in retirement — or stay put — you don't want to miss this teleseminar!
If you\'re about 50, you may not be financially ready to retire, but you\'ve probably given some thought to where you\'d like to end up and how you\'d like to spend your time. Most likely you realize that a lot of planning needs to happen before you can make a successful transition to retirement.  (Among other things, you\'ll need to form a support system and hone your resiliency to the adverse circumstances you\'ll most likely encounter along the way).
If you\'ve been reading  Jan\'s NABBW posts, you know one of the biggest challenges in retirement is filling time each week, either mindlessly or mindfully. Among Jan\'s recommendations are to set long-term goals, take the traditional degree courses or adult-education programs, volunteer or travel – which needn\'t be only on expensive cruise lines or at swank hotels.
But one of the most important decisions you\'ll have to make is where – and how — to live. Should you stay put or move?
If you move, what sort of home makes the most sense for you? Should you have a mortgage?
If you stay, will you have to consider making physical modifications to your home?
And of course, do you still have time to save enough money to be able to retire to  – and in — the place you want to be?
Here\'s What You Will Learn on Thursday\'s Call With Jan:
What three questions must you ask yourself before deciding to retire?
Should you stay or should you go?
How does behavioral economics play a role in relocation?
What should you look for in a retirement location?
What are some niche retirement lifestyles?
What about the community beyond your immediate neighborhood?
How can you meet people in a new location?
Should you rent or buy?
How do you actually find a place?
New vocabulary terms that deal with relocation: Splitters; FANBY; Sunbirds; ACCRA; ARBs; Ruppies
We\'re excited to present this call with Jan and hope you will plan to join us!
As you listen to this 60 minute call you\'ll want to be sure to have a pen and paper handy because Jan has tons of information to share.

This call is FREE and OPEN to the PUBLIC so be sure to tell your friends about this event!
Register now – Don\'t Delay – The Call is This THURSDAY!
THURSDAY, June 30th, 2011 – 8 PM Eastern Time.