NABBW Biz Building Teleseminar: "How to Generate Income with Your Blog"
NABBW Biz Building Teleseminar ~

"How to Generate (Serious) Income With Your Blog"
Teleseminar Topic: "How to Generate Income with Your Blog"
Hosted by: NABBW
With Guest presenter: Marissa Sweazy, Digital and Social Media Director, Aigner/Prensky Marketing Group
When: Tuesday, June 28, 2011 at 1:00 p.m. Eastern time (Noon Central, 11 AM Mountain, 10 AM Pacific)
Make Money With Social Media ~~ Your Blog Is Not Just for Entertaining Friends Anymore.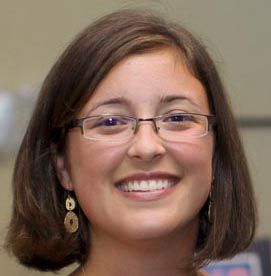 NABBW is pleased to present ANOTHER  Biz Building Teleseminar, with guest Marissa Sweazy. Marissa is Digital and Social Media Director at Aigner/Prensky Marketing Group, a boutique public relations & marketing agency in Boston, MA.
On THIS CALL Marissa will be discussing how to generate income with your blog.
You\'ve probably seen blogs that generate income via sponsorships, advertisers and other creative techniques. If not, take a look at a few of the so called "mommy blogs."
One that always catches my eye is Dooce.com. Here\'s some of what the New York Times Magazine had to say about how much money THAT blog makes:
Typically, there are 100,000 visitors daily to her site, Dooce.com, where she writes about her kids, her husband, her pets, her treatment for depression and her life as a liberal ex-Mormon living in Utah. As she points out, a sizable number also follow her on Twitter (in the year and a half since she threatened Maytag, she has added a half-million more). She is the only blogger on the latest Forbes list of the Most Influential Women in Media, coming in at No. 26, which is 25 slots behind Oprah, but just one slot behind Tina Brown.

Her site brings in an estimated $30,000 to $50,000 a month or more — and that's not even counting the revenue from her two books, healthy speaking fees and the contracts she signed to promote Verizon and appear on HGTV. She won't confirm her income ("We're a privately held company and don't reveal our financials"). But the sales rep for Federated Media, the agency that sells ads for Dooce, calls Armstrong "one of our most successful bloggers," then notes a few beats later in our conversation that "our most successful bloggers can gross $1 million."
Of course Dooce.com is not JUST ANY BLOG, TIME Magazine regularly lists it among the top 25 best blogs.

Which means it — and the other top blogs on that list are worth studying to figure out how anyone can make money by blogging.
After all, Heather regularly talks about her life. And all of us have one of those, right? So, why not learn what you need to do to start generating income with YOUR blog?
Here\'s What You Will Learn on This Call With Marissa:
How do I tell advertisers that I'm open to their solicitations?
It is wrong to write a blog post telling people I want advertisers?
Do I need a media kit for my blog?
How do I incorporate social media into my blog to attract advertisers?
I understand I first need traffic to my blog to get advertisers, how do I get traffic?
What type of advertising should I be offering?
How often do I need to post to keep traffic coming to my blog?
How much should I be charging advertisers?
How many visits per day to my blog is considered "good"?
Why do businesses only care about the numbers of people to my blog and not the content?
We\'re excited to hear again from Marissa.
As you listen to this 60 minute call you\'ll want to be sure to have a pen and paper handy because Marissa has tons of information — including social media marketing success stories — to share, and also promises something special for all our listeners!
This call is FREE and OPEN to the PUBLIC so be sure to tell your friends about this event!
Register now – Don\'t Delay – The Call is TOMORROW – NOTE THIS CALL IS BEING HELD DURING THE DAYTIME!!
TUESDAY, June 28th, 2011 – 1 PM Eastern Time.