Join Our NABBW Teleseminar This Thursday August 22nd: "Boomers: Time To Get Wise About Life Insurance!"
Boomers: Time To Get Wise About Life Insurance!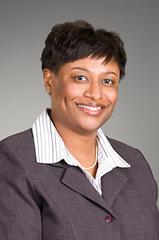 Join the National Association of Baby Boomer Women at 8 PM Eastern time, Thursday August 22, 2013 as NABBW's  Retirement Planning for Women  Associate, Pamela J. Sams, a Chartered Retirement Planning  Counselor (CRPC), looks at a hugely important topic, "Boomers: Time to Get Wise About Life Insurance."
The call is free, but the information we will be providing is potentially priceless.
As a Baby Boomer, haven't you noticed how many life insurance solicitations you receive in the mail? It seems a week doesn't go by that you don't receive something.
Some of the many companies talking to us Boomers include the biggies like Prudential, Transamerica, ING, American General, Physician's Mutual, and New York Life. But of course, there are others, including Mutual of Omaha, Banner Life, and even State Farm, who have entered the life insurance field. And all of them are focusing on what has become known in the industry as the Senior Life Insurance Market.
Why do we hear from these companies so often, and do we really need life insurance – or more specifically, more life insurance?
One answer on why we Boomers hear from insurers so often comes from Larry Klein, Marketing Director of My Life Insurance Rates. Of his company's decision to market to Boomers and Seniors, he says, "We can\'t afford not to focus our attention on the Senior Life Insurance Market. Baby Boomers are beginning to retire in record numbers.
"Nearly 12,000 new beneficiaries are added to the Medicare roles each and every day and majority of them have needs in the area of life insurance.
"Many seniors are starting to research their company retirement plans and finding their employer life insurance will not transfer with them to their golden years."
Of course, we're all going to die eventually. But in the meantime, according to Pam Sams, there are many ways life insurance can be used to help us manage our finances – besides the obvious one of providing funds for our final expenses. Among these are:
Charitable Giving
Family Gifting
Estate Planning
Paying off your  mortgage, auto loans, credit cards
Helping to cover the costs of medical expenses, such as in-home care or nursing care
Managing medical expenses not covered by Medicare
Assisting with tax consequences, such as the sale of property
So before you decide to do an audit of your family's life insurance coverage, be sure to join us for this highly informative call. We'll be covering crucial topics like:
Who needs life insurance?
How do you identify need?
What kind of policy is best? After all, we've all heard marketing about Term life and Whole Life. But what about these other types:  Universal Life, Immediate Payout Policies, Guaranteed Issue or Single Premium?
Is it too late to buy coverage if I'm over 50?
How do I determine how much is enough?
Join NABBW Thursday August 22, 2013 at 8 PM Eastern, (7 Central, 6 Mountain and 5 Pacific) as Pamela J. Sams CRPC helps us "Get Wise About Life Insurance." The call is free and information oriented.  
 NOTE: WE ARE NOT SELLING LIFE INSURANCE – The purpose of the call is to educate you. The call will last an hour and it is available to you via, phone, Skype and online.
 Be sure to visit the weblink provided NOW so you can send us any questions you have in advance. THEN PLAN to JOIN US THIS THURSDAY for our FREE call!