Smart Packing Tips for a Comfortable Multi-Weather Trip
Smart Packing Tips for a Comfortable Multi-Weather Trip
By Phyllis Stoller NABBW's Group Travel Associate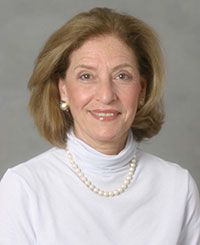 As airlines cut back on flights, travelers can expect to change planes somewhere en route.
That somewhere might be a cold winter city while the ultimate destination is a summery Caribbean island.
Examples of these combinations currently on The Women's Travel Group Calendar are:
India ~ (warm in October) with many of our travelers   stopping over in London or Paris (Europe's Autumn and cool).
 Sicily ~ Departing December 5th,  stopping over in Rome (coolish) and ending up in Palermo (warmer).
Rather than over pack, follow a few simple bits of advice and you will be comfy in several different climates during one trip.
(Remember airplanes can also be cold and newer airports might have arctic air conditioning; while older ones often feature "antique air flows.")
Here are some hints on being comfortable in all situations while traveling.
Check weather trends in your destination.
You can of course get the  ten day weather on any weather site, but also look at a chart that shows trends.  The low will be in the middle of the night, unless you are in a desert climate. In deserts, the low will be shortly after sunset as sand does not retain heat like earth does!  The high will be later in the afternoon usually 3-4PM and unfortunately that is also when travelers are most tired and prone to grouchiness. The high will last some time so prepare for it more intensely with more short sleeved shirts that you think you need.
Invest in water resistant and fast drying shoes.
Keen was recently recommended to me as a brand that sells comfortable fast drying and water proof casual and walking shoes.  Look for mesh not leather in other brands and if they are washable, even better.  Fast drying shoes are also lighter in your suitcase and on your tired feet.
Love cotton, but leave it home.
Instead pack long- and short-sleeved fast drying shirts and hiking pants that do not say: "hiking."
By that I mean, these pants do not have to be cargo pants or knee zip offs.  They can just be decent light wear pants in useful colors: grey, black and navy.
These will work with a nice shirt or jacket when you need to look more dressed.  Non-cotton also layers better as it is clingier and not so bulky.
For daytime walking, LL Bean has walking pants with deep pockets and clever Velcro closed pockets that are hard to access from behind.  Spandex works well in most travel clothes but can be warm as the Spandex fills fabric fibers.
As with your cottons, leave your favorite wool sweater home.
Fabrics like polyester are warmer, lighter and wash better.  Polyester is the dominant fabric in most synthetics; its tightly woven fibers prevent moisture from penetrating. Polyester has a tight weave and sometimes a coating that can keep you warmer.
Silk is also very comfortable and can adjust to the body's heat. Sometimes silk undergarments are useful for layering.
Always toss in a ultra light weight fleece or down jacket.
These weigh nothing and might come in handy even as a pillow.  A good color is gold, or earthy green as both go with most other colors and add a  pop of extra color.
Dollar store must haves:
Poncho/ plastic raincoat
Cheap hat to toss or lose without guilt
Acrylic socks
Washcloths — to use to dry off yourself off, if caught in the rain
No one leaves a Dollar Store without a bag of useful stuff!
Be prepared so you are always comfortable.  Feel free to email me  for advice on travel or  find us on the web to book one of The Women's Travel Group tours for women. Or find us on Facebook.
Phyllis Stoller, NABBW's Group Travel Associate is founder of The Women's Travel Group, a tour operator which specializes in smart vacations for smart women, was recently honored as one of the 14 most influential women in Group Travel by Group Travel Magazine. The Women's Travel Group works with travel agents and is a strategic partner of SITA World Tours.

For solo women travelers who do not yet know her, Phyllis also founded The Women's Travel Club. Both it and The Women's Travel Group cater to women travelers, especially those traveling solo on group tours and cruises.
Phyllis will personally escort trips to Sicily and India in 2014.

Find more of Phyllis' travel tips on her blog at and on Facebook at "toursforwomen," where you can feel free to ask Phyllis your travel questions.