Don't Miss Our Next Impactful NABBW Teleseminar: "Boomer Book Marketing Tips & Shortcuts," with Ronda Del Boccio
Don't Miss Our Next Impactful NABBW Teleseminar:  "Boomer Book Marketing Tips & Shortcuts," with Ronda Del Boccio
Thursday March 28, 2013
8 PM Eastern (5 PM Pacific)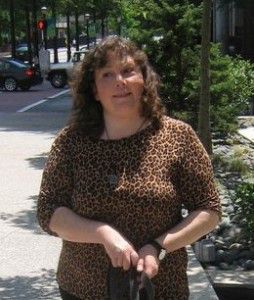 Our members who are also authors frequently tell us that book marketing is one of the most frustrating aspects of being published. After all, most authors live to WRITE more — not tinker around on social networks and other places trying to sell more books (either on Kindle or in print).
If This Describes You, be sure to be on the call Thursday night, for some author-focused promotional shortcuts that will help you:
Connect with more people who are your ideal readers
Sell more books
Have more time to live your life without being "Siamese-twinned" with a computer.
Our presenter, NABBW Entrepreneurial Authoring Associate Ronda Del Boccio, helps authors and entrepreneurs learn to "Follow your BLISS" every day, and THIS THURSDAY evening, she will share some great tips and shortcuts that will help you take the arduous labor and anxiety out of your book marketing.
If you are an author (fiction, nonfiction, poetry – print or ebook), then this teleseminar is one you won't want to miss.
Here's what you'll gain from the call:
5 free or super-affordable book marketing strategies

that will make your life easier. No, this doesn't mean writing posts on 5 social networks. Ronda will share 5 sites that will take much of the effort out of book marketing for you.

How to sell more books – by giving them away.

This may sound counter-intuitive. You want to sell more books, right? Ronda will show you the book marketing strategies that turn a giveaway into a profit center.

The Social Media Book Marketing Diet

. Most authors spend more time noodling on sites like Facebook than doing anything productive with them. Ronda is well known for being everywhere, but she says she doesn't spend much time with social networking. Hmmm… I'd love to know her secret, wouldn't you? She will share her system for getting lots done on networks without dedicating her whole day to it or outsourcing.

You'll also get a Resource Guide

with the links and tools Ronda shares on the call.

Ronda will also GIVE a sneak peek

at her upcoming book for authors to those of you who agree to review it.

Live call attendees will get a special gift

from Ronda as a thank-you for attending. (Not available to those listening to the recording.)
This will be an exciting call for authors, and we have LOTS of authors in NABBW! So whether you're a multi-published pro or an author wannabe, this is a call you MUST NOT MISS! Click this link for details on how to come join the fun.
Remember, this live teleseminar event is free, open to the public and will last an hour. You will be able to ask questions and have Ronda answer them during the last part of the teleseminar.
Access the teleseminar from your computer, your phone or via Skype.
Here's more about Ronda, and why we suggest that all authors and aspiring authors – Baby Boomer or Otherwise — MUST be on this call:
Ronda Del Boccio is a lively presenter who loves putting the fun and bliss into everything she does.
Recognized globally as The Story Lady, she has shared the stage with gifted marketers such as Ken McArthur, Larry Benet, the Connector and bestselling author Dr. Ben Mack.
She is the #1 bestselling author of several books. Among them: The Peace Seed: Personal and Global Transformation through Storytelling, and the fantasy anthology When Assassins and Allies Conspire. She's also co-authored a number of books, including The Impact Factor: How Small Actions Change the World, with Ken McArthur and  "Activate Your Breakthrough," on success principles for Baby Boomer Women, written with NABBW's "Boomer in Chief," Anne L. Holmes.
About Ronda:
Ronda is also NABBW's Entrepreneurial Authoring Associate, a Celebrity Author Mentor, and creator of the free "30 Day Awakened Author Challenge."
Her proven "B.L.I.S.S. Butterfly" formula for author success teaches new and experienced authors alike the 5 key systems – Being, Legacy, Imprint, Share and Serve – that let you follow your BLISS and let your dreams take flight.
Her new "BLISS Butterfly" program transforms "caterpillar" visionaries and entrepreneurs into Instant VIP authors.
Although she is "legally blind" — which she says means she's "illegally sighted" — Ronda lives a full and active life. She travels to conferences.  Nothing stops her!