You're Looking at Our NEW NABBW Website
We're delighted to announce that we've just redesigned the NABBW website with the goal of benefiting ALL Baby Boomer Women. We hope you will take a new look now and then plan to spend some quality time here with your fellow NABBW members and our growing "posse" of NABBW Associates.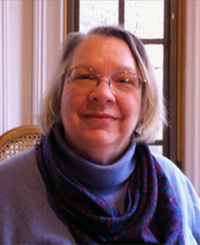 Our goal with the NABBW is to benefit you and help you live a better life. We're here to engage you, inspire you, make you think, and help you feel your best – physically, mentally, spiritually and financially. Our goal is to encourage you – not just to dream of what your future might be — but to share "networking opportunities" that will help you fulfill your dreams.
In that spirit, we've just uploaded a major site redesign intended to make the site easier for you to use – and to put your favorite topics where they're easier for you to find.
One thing you'll undoubtedly notice right away is that we've added a handful of new Associates — experts who provide monthly content on topics of interest to you — while maintaining all your favorite experts from the past.
Among Our Newest NABBW Associates:
Life Reinvention Expert – Karen Batchelor
Boomer Women's Fitness Expert – Lisa Byrne
Philanthropy Expert – Margaret May Damen
Entrepreneurial Authoring Expert – Ronda Del Boccio
Healthy Humor Expert –  Leigh Anne Jasheway
Boomer Women Sexuality Expert – Dr. Dorree Lynn
Journaling Expert – Erica Miner
Women and Work Expert – Dumont Gerkin Owen, PhD
Thrifting Expert – Barb Tobias
We hope you like the changes we've made – but we're not done yet. Very shortly you'll be seeing more:
We'll be introducing new multimedia elements, both audio and video  – to reflect your passion, energy and positive, "can-do" attitude.
We're adding member blogs – as a paid member of the NABBW you'll be able to have your own personal blog on a topic you're passionate about. I can't wait to see what you will choose to blog about…
And, our member directory will be redesigned to make it easier for you to network with other members based on your areas of interest and your geographic location
NABBW's Mission Statement:
The National Association of Baby Boomer Women (NABBW) is a United States-based membership organization primarily focused on serving Baby Boomer Women (normally identified as those born between 1946 and 1964).  Secondarily, we serve those who support our Baby Boomer Women members.
Through our programs, benefits, communications and services, the NABBW is passionately dedicated to uniting, supporting, advocating for and educating Baby Boomer Women living in North America and throughout the world.
Moreover, the NABBW strives to provide community, encouragement, moral support and world-class products and services to all members with the goal of with the goal of helping our members to improve overall quality of life.
We are committed to:
Friendship
Personal Integrity
Service to others
Personal excellence and intellectual pursuits
Community involvement
Personal and career development
NABBW's Vision Statement:
We are women — sisters, daughters, mothers, wives and friends — who are inspired by our values to serve the world, while keeping NABBW's mission ever at heart.
Once you've had a chance to review the new site, we hope you will consider becoming a member of the NABBW. As a member, we can benefit you even more…
NABBW Membership Brings You:
52 information-packed weekly issues of the NABBW "Weekly Update," which comes to you by email and features articles, member news, useful web links and teleseminar information.
12 meaty, issues of our monthly e-newsletter, "Boomer Women's World," complete with my monthly editorial, profiles of members and associates, opportunity to participate in our fascinating monthly surveys, links to articles provided by our Associates, member news and more.
36 issues of "Our Voices," the NABBW blog, which features profiles of members, who answer 20 fascinating questions. Want to be included? Join now and let us send you the questions. You'll be profiled before you know it!
Book Reviews – Have you authored a book? Let us know. We review all member's books and the reviews are posted on the NABBW.com site, as well as in our monthly newsletter, Boomer Women's World, AND on Amazon.com…
Member News – All paid members enjoy the opportunity to "toot your horn" in Boomer Women's World and our weekly Member Update. GREAT free publicity!
Member Articles – We offer you the opportunity for you to send us an article once a month, which we publish it to the NABBW or Boomer Women Speak website. What a wonderful way to market yourself and your services!
Social Media – Social media tools like Twitter, FaceBook and LinkedIn are powerful tools and we use them effectively. If you have news to share, let us know so we can promote you through our social media connections.
Once you review all of our benefits and services, I am sure you will agree with NABBW member Carolyn Howard-Johnson, author of the "How to Do It Frugally" book series, who says, "My NABBW membership is the best value out there. Considering the huge value received on my extremely small investment, it can't be beat." Don't delay, join NABBW today!
To your success in this next half of your life!
Anne Holmes
NABBW's "Boomer in Chief"