THREE NEW JULY Teleseminars!
The NABBW Announces THREE NEW July Teleseminars

NABBW FIRST July Teleseminar

The Stressed-Out Woman\'s Journey to Letting Go with Laughter
Thursday, July 22, 2010
7:00 pm EST

with

Leigh Anne Jasheway, M.P.H. (master of public health/mistress of public humor)
www.accidentalcomic.com

REGISTER FOR THE CALL!

Author of
How\'d All These Ping Pong Balls Get In My Bag!? The Stressed-Out Woman\'s Guide to Letting Go with Laughter

Not Guilty by Reason of Menopause




All participants will be offered a free newsletter full of tips!


Leigh Anne Jasheway, M.P.H. (master of public health/mistress of public humor) is a Stress Management and humor expert who helps women and men manage stress, embrace change, and become healthier by learning to lighten up. She speaks at 50-60 conferences and workshops every year and has been a national Speaking of Women\'s Health and Healthy Woman keynoter. She\'s a member of the Association for Applied and Therapeutic Humor (AATH).

She is the author of sixteen books and the 2003 winner of the national Erma Bombeck Humor Writing Award for her true story on how her first mammogram caught on fire. She teaches at both the University of Oregon and Lane Community College, runs a comedy troupe, is a humor columnist for the Register Guard\'s Dash Magazine, and is the former host of Women Under the Influence of Laughter, on KOPT 1600 AM. In November, her musical, Busting Out, will be produced in Eugene, OR. In her spare time she tries to tries to remember where she parked.

Here are just a few items to be covered in this teleseminar:

Coping with life using humor – the physical, emotional, and mental health benefits
What happens to your sense of humor at age 7? And at 70?
Quick ways to put more laughter in our lives
Fake laughter versus heartfelt laughter
Women and men both laugh – Who laughs more?
Laughter resources

Join Leigh Anne as she giggles and guides us during this teleseminar on how to laugh; and why we ALL need more of it in our lives!

REGISTER FOR THE CALL!

Followed the next week with the NABBW SECOND Teleseminar for July

The Elephant in the Room: Growing Older in Today\'s World

Wednesday, July 28, 2010
11:00 am EST
with guest

Emily W. Upham and Linda Gravenson
www.emilyupham.com/

REGISTER FOR THE CALL!

Emily Upham, author of the book, In the Fullness of Time, is a pianist, a native of Connecticut and was a student of Donald Currier of the Yale School of Music. She began her performance career at an early age as a winner of the William Inglis Morse prize for Music. After graduating from Sarah Lawrence College, her subsequent training, in Paris with Reine Gianoli and Nadia Boulanger, and in New York at the Manhattan and Juilliard Schools, has led her to coach and accompany singers of classical music in concert both in the US and abroad, and to found the vocal performance group ArtSong Nouveau.

Emily has been active as a French interpreter for the U.S. State Department. She has also studied at the National Psychological Association for Psychoanalysis and practices as a certified coach to help people define and achieve their goals. She lives in the Hudson Valley with her husband and their many animals, and can be reached at uplandvl@valstar.net. You can also visit Emily at her website.

*****************************

Linda Gravenson, co-editor of In the Fullness of Time, was raised in New York\'s Greenwich Village. After graduating from Sarah Lawrence College, she was a researcher, editor and free lance writer for Esquire, Fawcett Publications and other magazines – interviewing Philip Roth, Lotte Lenya, Gunter Grass and Anthony Quinn, among others. She was the American Correspondent for the German monthly Twen, and spent several years in West Berlin. When she returned to New York, she continued free lance editing and writing. Her son, Nick, introduced her to Ojai, California, where she now lives part of the year.The rest is spent in New York\'s Hudson Valley. In both places, she is a free lance editor and conducts writing workshops. She is working on a memoir.

Here are just a few items our guests will cover:

Women and aging
Can loss and change be uplifting
Challenges for women in older age
How women handle aging differently than men
Creating new habits to serve you better

Join our guests as they offer fresh and new perspectives on the subject of aging. Got questions? Email Anne Holmesat anne@nabbw.com prior to July 28, 2010.

REGISTER FOR THE CALL!
~~~~~~~~~~~~~~~~~~~~~~~~~
Followed the next day on the 29th with …



How to Transform Your World: Deed by Deed the Boomer Way
Thursday, July 29, 2010
7:00 pm EST
with
Margaret Damen, CFP, CLU, ChFC, CDFA
www.instituteforwomenandwealth.org

Author of
Women, Wealth and Giving: The Virtuous Legacy of the Boom Generation

All participants will be offered THREE free gifts!

REGISTER FOR THE CALL!

Our guest is Founder of the Institute For Women and Wealth in Lake Worth, Florida, which provides a forum for women to recognize and fulfill their abundant wealth legacy of values and valuables. She is the Planned Giving Consultant to the Kravis Center of the Performing Arts, West Palm Beach Florida; a strategic leadership consultant for the United Way of Martin County Foundation, Stuart, Florida, and serves as a member of the Executive Committee of the National Board of the Partnership for Philanthropic Planning, Indianapolis IN.

A graduate of Boston University, Margaret has served as a member of their National Alumni Council Board. Her 35-year career in fundraising, financial planning and philanthropic consulting began in the early 1970s as a vice president for development at Boston University, and as public relations director for the College of Fine Arts. She served a public affairs director for New England Conservatory of Music and as Executive Director for Arts Boston. Her career also included 18 years with American Express Financial Advisors as a Senior Financial Advisor where she specialized in philanthropic estate planning or women. She is a frequent keynote speaker and workshop leader on topics of money, wealth, and women\'s legacy. As a recognized thought-leader and change maker, she has presented papers at the national conferences of the Partnership for Philanthropic Planning, the International Association of Professional Fundraisers and the Association of Healthcare Philanthropic Professionals. Margaret is a member of the Sigma Alpha Iota National Music Fraternity, a classical flutist and co-author of "Women, Wealth and Giving: The Virtuous Legacy of the Boom Generation."

Here are just a few items Margaret will cover:

Defining philanthropist and how/why every woman can be one
How to choose an organization when giving – what you should know
Examples of women philanthropists
Tax benefits from giving
Why the world need more women Philanthropists now
Resources for women who want to become more strategic in the giving

Join Margaret Damen as she guides us through the world of philanthrophy!

REGISTER FOR THE CALL!




~~~~~~~~~~~~~~~~~~~~~~~~~


Got questions? Email Anne Holmesat anne@nabbw.com prior to July 22 or July 29, 2010.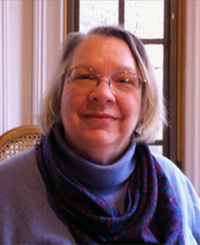 As "Boomer in Chief" of the National Association of Baby Boomer Women, Anne is passionate about educating, empowering and enriching the lives of Baby Boomer Women, as we now begin to age beyond our middle years and enthusiastically launch ourselves into life's next stage – which most people call old age. We Boomers know aging doesn't have to diminish us. We still have a lot to offer the world, and we continue to be ready and willing to enthusiastically participate.

Actively involved with a number of Boomer-focused organizations and committees, Anne keeps a steady finger on the pulse of this still-spirited generation, with the goal of helping us all to enjoy life, stay healthy and continue to live lives that are rich in every sense of the word. Beyond that, Anne is dedicated to helping facilitate the positive interaction between Baby Boomers and the hard-working younger generations who are readying themselves to "take the world's reins" and continue our efforts to move society in a positive direction.