Testimonial for NABBW E-Course, 30 Days to a New You
NABBW December Teleseminar
30 Days to a New Your!

with
Monica Magnetti
www.lunacoaching.com
Author of 30 Days to a New You

WAS HELD
Tuesday, December 15, 2009
TO LISTEN TO THIS TELESEMINAR, CLICK HERE!

Here is what one listener had to offer after the teleseminar:

Many thanks for partnering with Monica Magnetti to bring us the 30 days to a new you ecourse. It was awesome and came at a really good time in my life. Although my schedule was busy, it gave me insight into the amazing possibilities in my life. One of the \'blossoms\' that occurred during the 30 days was discovering that I was one of 50 finalists for the WorkLifeGroup\'s Career Transition story contest. Currently, there is a Readers Choice contest taking place. I would love to have your vote. The link to my story is HERE. Barbara Hollace, www.barbarahollace.com

Got questions? Email Anne Holmes anne@nabbw.coml.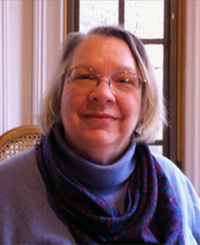 As "Boomer in Chief" of the National Association of Baby Boomer Women, Anne is passionate about educating, empowering and enriching the lives of Baby Boomer Women, as we now begin to age beyond our middle years and enthusiastically launch ourselves into life's next stage – which most people call old age. We Boomers know aging doesn't have to diminish us. We still have a lot to offer the world, and we continue to be ready and willing to enthusiastically participate.

Actively involved with a number of Boomer-focused organizations and committees, Anne keeps a steady finger on the pulse of this still-spirited generation, with the goal of helping us all to enjoy life, stay healthy and continue to live lives that are rich in every sense of the word. Beyond that, Anne is dedicated to helping facilitate the positive interaction between Baby Boomers and the hard-working younger generations who are readying themselves to "take the world's reins" and continue our efforts to move society in a positive direction.