NABBW June Teleseminar – Zen and the Art of Journaling
NABBW June Teleseminar

Zen and the Art of Journaling
Thursday, June 17, 2010
4:00 pm EST
with
Erica Miner
www.ericaminer.com

Author of Travels With My Lovers, and her newest book scheduled for release in June, Murder In The Pit


REGISTER FOR THE CALL!

Violinist turned author, Erica Miner has had a multi-faceted career as an award-winning screenwriter, author, lecturer and poet. A native of Detroit, she studied music at Boston University, the New England Conservatory of Music, and the Tanglewood Music Center, and ultimately won the coveted position of violinist with the Metropolitan Opera Company in New York City.

When injuries from a car accident spelled the end of her musical career, she drew upon her lifelong love of writing for inspiration and won a number of awards for her screenplays, including the Writers Digest, and the Direct from the Author Book Awards Fiction Prize for her debut novel, Travels With My Lovers. Her essays and articles have appeared in Vision Magazine, WORD San Diego, and numerous newsletters and E-zines. Erica\'s newly minted suspense novel, Murder In The Pit, is due out on June 15, 2010.

Erica has developed a number of writing lectures and seminars, which she has presented at various venues across the West Coast and for major cruise lines. Topics range from "The Art of Self Re-Invention" to "Journaling for Writers: Mining the Gold of Your Own Experiences" and "Opera Meets Hollywood."

For our journaling enthusiasts, here are a few items Erica will cover:

How and why did you start journaling?
Can a journal become a book? Should it?
Any surefire cures for writer\'s block?
What are some techniques if I\'ve already journaled, yet set it aside, and am looking to restart ?
How important is it to edit myself when I\'m journaling?
If you take events from your life, fictionalize them and turn them into a book, what cautions are there?

Join journaling expert, Erica Miner as she guides us through the Zen of Journaling!

REGISTER FOR THE CALL!




~~~~~~~~~~~~~~~~~~~~~~~~~


Got questions? Email Anne Holmesat anne@nabbw.com prior to June 17, 2010.
REGISTER FOR THE CALL!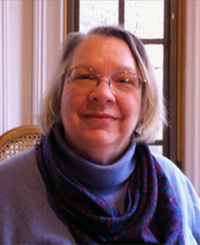 As "Boomer in Chief" of the National Association of Baby Boomer Women, Anne is passionate about educating, empowering and enriching the lives of Baby Boomer Women, as we now begin to age beyond our middle years and enthusiastically launch ourselves into life's next stage – which most people call old age. We Boomers know aging doesn't have to diminish us. We still have a lot to offer the world, and we continue to be ready and willing to enthusiastically participate.

Actively involved with a number of Boomer-focused organizations and committees, Anne keeps a steady finger on the pulse of this still-spirited generation, with the goal of helping us all to enjoy life, stay healthy and continue to live lives that are rich in every sense of the word. Beyond that, Anne is dedicated to helping facilitate the positive interaction between Baby Boomers and the hard-working younger generations who are readying themselves to "take the world's reins" and continue our efforts to move society in a positive direction.