How To Hire & Work With a Ghostwriter – Plus Tips on How to Become One
The NABBW Announces THREE NEW August Teleseminars
NABBW's Third August Teleseminar
How To Hire & Work With a Ghostwriter
– Plus Tips on How to Become One
Our Guest: Mary Anne Hahn / Register Now!
Have you ever had an idea for a book but either had no time or interest in writing it yourself? If so, you probably wanted to hire a ghost writer.
Alternately, have you ever wished you could learn how to make a living as a ghost writer?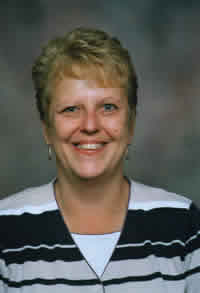 In either scenario, the person you need to talk to is Mary Anne Hahn…
In 2008, Mary Anne realized that resources for both established and aspiring ghost writers were scattered and somewhat limited; as a longtime ghost writer herself, she decided that there should be one centralized place where ghost writers can find information, resources, support and more opportunities to connect with potential clients. As a result, the International Association of Professional Ghost Writers was born.
The International Association of Professional Ghost Writers (IAPGW) is the first ghost writers\' association created to meet the unique challenges, goals and needs of both active and aspiring ghost writers.  Through its programs, benefits, communications and services, the IAPGW is passionately dedicated to uniting, supporting, advocating for and educating professional and aspiring ghost writers worldwide. 
Moreover, the IAPGW strives to provide community, encouragement and world-class products and services to all members, regardless of specialty or level of expertise, that will enable them to establish and/or grow thriving, prosperous and fulfilling ghost writing careers.
The IAPGW is not Mary Anne\'s first writer\'s service business. A longtime advocate for writers of all genres, she launched the e-zine "WriteSuccess" August 2000, and later developed the accompanying Web site.
Over the years, she has written numerous articles on writing and the writing life, shared hundreds of resources for writers and to this day continues to post market information, contest announcements and writing job opportunities on Twitter and her WriteSuccess blog in order to help writers develop successful writing careers.
Mary Anne obtained her Bachelor\'s Degree in Communication Arts from Cornell University.  Since that time she has held various positions in customer service, management, training, documentation and communications, as well as freelance work.  She resides in Syracuse, New York, USA, with her significant other, John, their cat Bates and their turtle Gilligan. 
Here are just a few of the questions Mary Anne Hahn will answer on our upcoming 60-minute teleseminar:
What is a ghostwriter is and how does one get compensated?
Are there instances when a ghostwriter might get "credit" for writing a book with an author?
When/how did you become a "ghostwriter?"
What type of writing does a ghostwriter typically do?
Who hires ghostwriters?
How would I find and hire a ghost writer?
How much will I need to pay my ghostwriter?
Could I become a ghostwriter?
If I became a ghostwriter, how would I market my services?
August 26 th 2010 – 4 PM ET (1PM Pacific)