50+ and Looking for Work? How to Land the Job You Love!
The NABBW Announces THREE NEW August Teleseminars
NABBW's First August Teleseminar
How to Land the Job You Love – Even if You\'re Over 50 and Worried That You\'re Too Old to Compete
Our Guest: Mary Eileen Williams / Register Now!
If you\'ve recently found yourself reading the classifieds, networking like crazy and wondering whether some of the new social networking tools like Facebook, Twitter and LinkedIn can actually help you find a job, you\'re going to want to sign up for our first NABBW teleseminar of August, "How to Land the Job You Love," with guest expert, Mary Eileen Williams.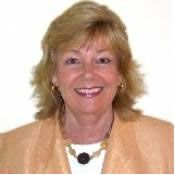 You know Mary Eileen as the host of the popular blog and radio show "Feisty Side of Fifty," which is dedicated to "making the next 50 years the best 50 years of your life."
But even fans of her show might not be aware that Mary Eileen Williams has twenty years\' combined experience as a career and life transition counselor, job search specialist, university instructor, and writer.
As a Nationally Board Certified Counselor with a Master\'s Degree in Career Development, she specializes in working with job seekers in Midlife, showing them the latest techniques for landing a job in the 21st Century.
Over her career, Mary Eileen has worked with thousands of older applicants and knows the most effective methods to overcoming the special challenges they face. Her recently published book, Land the Job You Love: 10 Surefire Strategies for Jobseekers Over 50 is packed with insider tips to teach Baby Boomers how to navigate today\'s competitive job market. It\'s available on Amazon of course.
So if you\'re sick of being overlooked when you apply for a job, and you\'re convinced it\'s just because you\'re past 50, you\'ll want to find your next job the FEISTY WAY! Learn insider tips and techniques guaranteed to make the most of your contacts, sell yourself in today\'s competitive job market, ace the interview, and land your next job in record time.
Here are just a few of the questions Mary Eileen William, M.A., NCC will answer on our upcoming 60-minute teleseminar
What is the number one issue that holds older job seekers back?
How can older workers overcome some of the issues surrounding ageism?
What if companies are unwilling to hire anyone over fifty?
What are some of the advantages to being an older applicant?
What are some of the new websites that cater to helping the older jobseeker?
What is the number one most effective job search tool older workers should use?     
How can you network proactively and get yourself in front of key people and decision-makers?
How can you make your resume more attractive?
August 12 th 2010 – 8PM ET (5PM Pacific)