Is Fall The Best Time for Finding True Love?
Is Fall The Best Time for Finding True Love?
By Dr. Diana Kirschner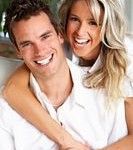 Summer's fading away can lead to a dip in your mood. When it turns cloudy and the air is cooler it may be a bit of a let down when you realize that winter and the holidays are just ahead. But there is also good news when the weather turns. And I don't just mean the amazing foliage, crunchy apples and fresh pumpkin pie. In my experience, it's easier to find love in the Fall! There are three reasons for this. First, singles, like all of us, raised in the rhythm of a school calendar, are conditioned to buy new wardrobes and give themselves a mini-makeover in the fall—so they feel more attractive and ready to go for it. Second, for around the first 20 years of our lives, including preschool and college, we are encouraged by our families to socialize in autumn as we enter a new grade with new peers. This form of conditioning tends to shape our behavior even when formal schooling ends.
Finally, the fall is a signal that the holidays are coming up and nothing can be more depressing than facing another round of holidays alone. This realization mobilizes singles to roll up their sleeves and work more proactively on their dating, so there's more love to go around. In fact, two studies have shown that dating in the fall can lead to increased romantic involvements later in the year.
Fall also provides an influx of new students for graduate school and college dating. Being in a new dorm or school often creates loneliness and social anxiety and increases the need to form a love attachment in order to feel secure. But for you students going back to school, and especially those leaving home for college, don't commit the single biggest mistake singles make: hooking up and coupling too soon. Play the field and don't get boxed into a committed relationship before you have a chance to learn more about yourself.
So, no matter what your age, Fall is a great time to network. The secret to falling back to real love is to take advantage of all the new connections by networking and meeting as many people as possible. My Dating Program of Three is a powerful strategy that has you date three people casually with no sex and is your ticket to a real relationship. Meet as many people as possible: use the Autumn dating advantage!
You can learn much more about this topic and how to create love that is just right for you in my best-selling dating advice book, Love in 90 Days: The Essential Guide to Finding Your Own True Love.
Wishing you love,
Dr. Diana
Diana Kirschner, Ph.D. is a frequent guest psychologist on The Today Show & author of the highly acclaimed new relationship advice book, "Sealing the Deal: The Love Mentor's Guide to Lasting Love" as well as the best-selling dating advice book, "Love in 90 Days". Dr. Diana's revolutionary work is the basis of her PBS Special on love. Connect with Dr. Diana through her FREE Relationship Tips and Dating Advice Newsletter.