Clutter in Your Closets = Cash in Your Pockets
Clutter in Your Closets = Cash in Your Pockets
By Julie Hall for the NABBW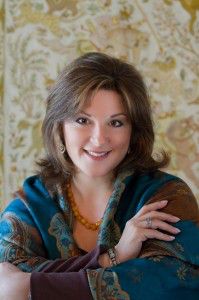 I\'m well known for the following quote about stuff. "If you don\'t see it or use it for 2 years (maximum), you\'ll never use it, so get rid of it!" Why allow your home to be cluttered up when life is hard enough? SIMPLIFY and make some cash too!
Did you know that 80% of what we own we never use? We use the same 20% of things every day because we are creatures of habit — our favorite clothes, shoes, kitchen ware, etc. That leaves much we don\'t really need and as I say, "put some cash in your pocket instead of Clutter in your Closets!"
From kitchen items to books, costume jewelry to tools, there is a buyer out there who wants them. Here are some tried and true options; which is right for you?
Yard sale – Utilitarian items are selling better than ever. Pyrex, pots and pans, used paint remnants, rugs, tools – anything someone really needs – are selling very well at yard sales. These items won\'t sell for retail, but try 25% of the value for these kinds of items. Make sure you don\'t sell anything of significant value. If uncertain, hire a personal property appraiser to be certain, or it could be a costly mistake on your part. (See #7 on this list)
Consignment shops – For designer clothing, higher quality purses and shoes, nice quality furnishings and home decor, physically go into different stores to talk with the manager and get a feel for their percentage/fees and how they work. Some will negotiate on their percentage a little bit. You can expect to pay them 35%-50% commission, plus a possible pick-up fee. Remember: location, location, location.
Auction company – If you have a lot of household items, nice quality furnishings, and decorative items, consider a local auction house with a good reputation. Their percentages range from 15%-25% and may also have additional pick-up fees. Remember to ask for auction estimates for some of the better pieces, as the auctioneer should be able to offer you a range that he/she feels it will sell for. There are two kinds of auctions: absolute and reserve. Reserve means it will not sell until the reserve price (minimum) has been met. But many auctioneers will not place reserves on numerous items. They will sell for what the public decides; that is an absolute auction. When that hammer comes down and it\'s only $20.00, that is what the item sells for.
Higher-end auction galleries – For higher end items, find higher end auction galleries and contact their consignment director to ask them if these items are of interest to them. Large auction houses have extensive lists of buyers and often sell to multiple countries. This is what you want for high-end items that are small enough to ship.
Selling gold? – A jeweler may not get you the most "bang for your buck" but it\'s worth asking. Don\'t be too hasty when wanting to melt down items. Many people are selling gold pieces with gemstones in them and not getting paid for anything other than the gold. Think twice and compare offers: Can I get more for this piece as it is, a ring or pendant, or should it be melted down? Do research in your area. Find the gold buyers that are one or two steps from the refinery itself, as they will generally pay you higher $$ than others. Call around; visit different places. Get the gold weighed and let them make you an offer. Go with the highest offer. Note: There are those who are sitting on their gold, thinking it will go higher still. Watch the gold prices closely.
Do-It-Yourself – You can try Ebay, Craigslist, local advertising in your newspaper. These are time-consuming and often frustrating if you don\'t know the proper way to describe the items, people never show up at the appointed times, money can be wasted in fees (especially Ebay\'s, which are not cheap, but at times are worth it). For antiques, collectibles, jewelry, vehicles, larger collections: If you are determined to save the percentage you would ordinarily pay a professional, that\'s ok. But keep in mind that professionals have the knowledge and skills to sell these items for the highest amount they can. If you are paying them a commission, they want it to sell for as much as possible too.
BEFORE you sell or give away anything you perceive has value, make sure a professional appraiser takes a look at it. A professional who is paid for an opinion of value and not one that will offer to buy it, which to many is a conflict of interest. I have uncovered items worth tens of thousands of dollars that were slated for donation. The fee my client paid me was well worth having me come over, because my experience and skills uncovered what they thought was junk.
To sell or donate? – Should it just be donated, or can I try to sell it first? Whichever you prefer. If it is in horrible condition, recycle it or throw it away. If you would feel better giving your items to those less fortunate, please find a worthwhile charity or organization. By all means, give. You will receive a donation receipt you can use for this year\'s taxes.
Scrap it – If it\'s metal and you don\'t want it, or it\'s broken or bent, don\'t throw it away; scrap it! Find out the location of your local scrap yard and haul it there to get cash. It is not unusual for a truck load to be $100-$150 depending on the type of metals you have. They are looking for insulated copper wire, copper tubing, auto radiators, air conditioning coils, brass, aluminum, bronze, cast iron, stainless steel, and other high temperature alloys.
Julie Hall, known as The Estate Lady, is an estate expert specializing in personal property. With more than nineteen years experience, she has assisted thousands of individuals in the daunting and often painful process of managing their deceased parents\' affairs. She is a best-selling author and speaker to Boomers and their parents.

Web address: http://www.theestatelady.com

Email address: Julie@theestatelady.com

© 2011 The Estate Lady, LLC