I Struggle Too With Transitions
I Struggle Too With Transitions
By Natalie Caine, M.A.
NABBW's Empty Nest Expert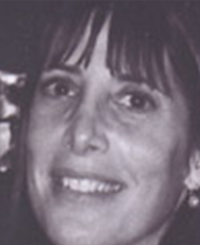 Parents, college grads, worker bees, Boomers, married and single, all want the one, two, three directions so they don\'t cry or stay in bed all day while not knowing WHAT\'S NEXT.
Wanting and reality sit on the same bench. Separate them. "I just want to know already." "I am still in shock and need to be for now."
You have been in the unknown before. How did you get through those times? My clients tell me they don\'t remember. They do remember when we name situations and explore: heart break, Moving, unfulfilling job, parenthood, divorce, blending families, illness, college, first real job, finances, re-invention, etc.
"I don\'t want to do that." Those words matter. No leads to Yes. Your NO teaches you who you are right now. You can change your mind as you gather and get to know yourself today.
Paradox is that you are going for clarity. When you dig your heals in or put your head in the sand, the no might block the yes.
Are you the type who does the same behavior over and over for fear of the unknown? Well, you aren\'t alone. Acknowledge that part of you and explore how it helps you and how it might limit you. No critic is invited to this exploration.
Stay curious…maybe I do this because I need……..I spin the same over and over for fear of …….Some behaviors we live can diminish and be " less charged." Go for that curiosity first and not the KILL IT. What motivates you to begin again?
Anna told me it is one simple thing," I get bored and have to do something. Even if I drive in my car around the block to see what is sold or has new landscapes. She said she has this little voice that says, "CAR NOW."
Four practices:
BE OPEN to all your thoughts. "Maybe that person could help me." "I just need to do nothing today and quiet my spinning mind." "I don\'t like that idea." "I just don\'t know YET."
Practice discipline. Make a list of your feelings and ideas. Two columns I feel so sick of being in this same place. I guess I could ask for help.
Make friends with the UNKNOWN. "I have no idea what to do and that won\'t last forever."
Patience. Aren\'t you sick of that word? Well, that is because you de-value it. Patience helps you have realistic expectations and not inflation. Who wouldn\'t be sad? Who would have solid answers today when the news wasn\'t expected? Grieving is normal and unique for each. Kelly thought by now after all she had done and been through, that she would be further along. Expectation. This is where you are today.
You get to say the frustration and then check out how it does serve you to not know yet where you are headed. Keep going. Not knowing doesn\'t mean, stop forever. It means you don\'t know today.
One more thing. Another client discovered she was less patient because she was being seduced by TV. She and I laughed when she got the ah-ha during our telephone consultation. Those reality TV shows were messing with her reality verses fantasy. Walk away from the remote.
Take good care
Stay curious and compassionate.
You won\'t be forgotten nor miss out on happiness.
Natalie
Change is inevitable. Get Ready. Get Support. Life transitions need a hand to hold.

Invite Natalie to speak in your community or bring her workshop to you.

Get a group of 10 and Natalie will come to your city. Call for a private consultation

1 800 446 3310 Los Angeles, CA

Featured in Time, USA Today, Associated Press, NY Times, Chicago Tribune, radio, and more..