What?s Hot Across the Pond?
Stroll through the many home interior shops in Europe and one thing will become readily apparent. Eclecticism is the design trend of the day. "There is really no 'look\' in Europe," says Olivier Cardon, CEO, Roche-Bobois US. "Just the opposite."
Visit a European home and you may see a contemporary sofa, for example, paired with the bergere your friend inherited from her grandmother or a lamp picked up at a weekend flea market.
"Reinventing the past" is how Belgian-headquartered Flamant Home Interiors describes their design concept. Minimalism contrasted with elegance, a raw wood cupboard, for example, juxtaposed with a crystal chandelier, creating a style that defines the "spirit of good living."
In Paris, the French family-owned firm, Nobilis, which specializes in fabric, wallpaper, and trimmings, also tries to "interpret history in new ways." Customers are drawn to its Left Bank showroom for help achieving a "chic Parisien" look with its mix of sophisticated weaves in combinations of "quiet" colors, says company spokesman Didier Silice.
At Nobilis, the key word too is "eclecticism," says Silice, as the company marries different cultures and different styles. "When you have only one style, it\'s very boring, very dry."
Despite-or perhaps because of-a history that stretches so far back in time, Europeans aren\'t afraid to incorporate modern touches in their homes. "They\'re not shy about taking risks," says Cardon.
If you too want your home to reflect that certain European "je ne sais quoi," don\'t go for a "total look," says Cardon. Mix and match pieces from different styles and in different colors. Keep in mind the basic rules of proportions and color harmonies, but don\'t hesitate to take risks.
"And keep it simple," says Cardon. Overcrowding a room, even a shelf, is a non-non.
"You\'re better off with a few very nice pieces standing out than with a mix of everything you can put your hands on," suggests Cardon. Or in those other tried-but-true words…less is definitely more.
For more information
Roche-Bobois, www.roche-bobois.com (In Washington, Roche Bobois is located at 5301 Wisconsin Ave., NW, 202-686-5667)
Flamant Home Interiors, http://www.flamant.com/ (stores located throughout Europe_)
Nobilis, http://www.nobilis.fr/ (in Paris at 29, Rue Bonaparte)
If You Go
Brussels and Paris are just a 110-minute high-speed train ride (http://www.raileurope.com/) from each other, so if you want to visit these design shops in person, here are a few "stylish" hotel suggestions:
In Paris, Hotel Esprit Saint-Germain, 22 Rue Saint-Sulpice, is less than a 10-minute walk from Nobilis, in the heart of the fashionable 6th arrondissement. A small boutique hotel open for just two years, Esprit Saint-Germain epitomizes the elegant but comfortable look that characterizes European design. http://www.espritsaintgermain.com/
In Brussels, the Royal Windsor Hotel, a member of Warwick International Hotels, is located just steps away from the city\'s Grand Place. Reserve one of the "Fashion rooms," in which well-known Belgian fashion designers have reinterpreted their style in a look that blends the art of dressing with the art of living. http://www.royalwindsorbrussels.com/ or http://www.warwickhotels.com/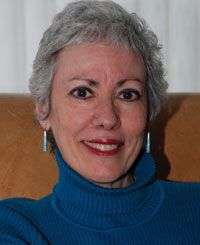 Carol Sorgen is a nationally recognized writer, editor, and public relations consultant. Her articles—on subjects as diverse as travel, health care, education, architecture, interior design, the arts, and business—appear in both print and on-line publications including The Washington Post, DC Style, Resort Living, The Baltimore Sun, European Homes & Gardens, Decorating Spaces, Chesapeake Home, WebMD, Baltimore Jewish Times and Washington Jewish Week…to name just a few.