Walking Vacations
Walking Vacations
By Carol Sorgen
NABBW's Travel Expert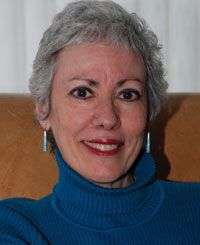 When Matthew and Ellie Fink of Chevy Chase planned their vacation last summer, they wanted to get away from phones and faxes, do something completely different, go somewhere completely new to them, indulge their interest in history–and get a little exercise.
They came up with the ideal solution–an 8-day walking trip to the borderlands of Scotland. "Our primary criterion," Mrs. Fink laughs, "was, \'It can\'t be too difficult.\' We\'re way out of shape."
Both in their early 50s with their children "off in different directions," the Finks planned their trip through Country Walkers, an adventure vacation company headquartered in Waterbury, Vermont.
The Finks learned about the company from an ad in the New Yorker; similar ads for this and other companies can be found in The New York Times Magazine, as well as in travel magazines and upscale publications such as Town and Country.
According to Bob Maynard, president of the six-year-old Country Walkers (who previously owned Vermont Country Cyclers for 18 years), walking is the fastest growing leisure activity in the United States and in terms of the adventure travel market, walking is "leading the pack."
One reason for the increasing popularity of walking vacations, says company co-owner Cindy Maynard, is its accessiblity. "While many adventure companies offer mountain biking, cross-country skiing and even running vacations for the super fit, walking remains an activity a reasonably fit person can undertake."
At Country Walkers, for example, most levels of fitness can be accommodated and each trip is rated to indicate varying levels of rigor. Moreover, each day on a given trip walkers are presented with several options that meet differing physical abilities.
"The first couple of days we thought we\'d die," recalls Ellie Fink. "We\'d race each other to the bathtub when we got back to the hotel. But by the end of the trip, we felt wonderful." Should you want to take it easy for a day or two, that\'s a possibility too. You don\'t have to walk every day if you don\'t want to.
Some people just stayed put in the hotel now and then, said Mrs. Fink, or went off on their own for shopping or sightseeing. Another bonus of the vacation was that the company makes every effort to hook up with a local expert (in addition to the tour guides who accompany the trip). "In our case," says Mrs. Fink, "we had a local lawyer and his wife who took us up into the hills to see the Stone Age forts and fill us in on local lore, and then invited us to their home for tea and a Scotch whiskey tasting."
The Finks\' vacation to Scotland was just one of 36 vacations they could have selected. Country Walkers offers tours throughout Europe (England, France, Greece, Ireland, Italy, Scotland, Spain, France, Switzerland, Turkey), Central and South America (Chile, Costa Rica, Peru), Africa and the South Pacific (Tanzania, New Zealand), and the United States and Canada (Alaska, Arizona, Canadian Rockies, Georgia, Hawaii, Maine, Nova Scotia, Utah, Vermont, Washington State, Montana).
The trips can last anywhere from 5 to 10 days and the walking distances range from 4 to 12 miles a day and are rated easy (4-8 miles on gentle, rolling terrain with short ascents and descents), moderate (4-12 miles on rolling terrain with possible climbs up to 1200 feet and/or uneven footpaths), or challenging (6-15 miles on rolling terrain with climbs up to 3000 feet and/or uneven footpaths).
Like the Finks, most walking vacationers, says Jim Sano, president of Geographic Expeditions and Tre Laghi Travel, luxury walking tour specialists based in San Francisco, are in their 50s and are fairly affluent (Tre Laghi\'s walking tours through Italy, Switzerland, and France average $3000 per person for an 8-day vacation; air fare is additional).
Along with their growing time and income, travelers in their 50s and even 60s are generally fitter than their parents were at the same age so they\'re not intimidated by such a trip, which can go from "pretty easy to quite rigorous," says Mr. Sano.
At Tre Laghi, walking tours are made up of groups of no more than 16 travelers and are led by two experienced guides who live and work in the area being toured. Guests spend at least two nights in each hotel with accommodations ranging from luxurious hotels to comfortable farmhouses.
Should you want a walking or hiking vacation that\'s perhaps a little less luxurious, the American Hiking Society sponsors Volunteer Vacations. Each year, this national non-profit group, based in Silver Spring, Maryland, sends hundreds of volunteers from college students to older adults to remote locations to build and restore foot trails in national parks, forests, and rangelands.
Among the destinations volunteers have traveled to are Utah\'s Canyonlands National Park, Michigan\'s Pictured Rocks National Lakeshore, Arizona\'s Petrified Forest National Park, and the Tallgrass Prairie National preserve in Kansas.
According to AHS Volunteer Vacations Coordinator Chuck Kines, volunteer vacations have made quite an impact on the country\'s trail system for the past 20 years and volunteers continue to be needed. "AHS Volunteer Vacations offer a perfect opportunity for trail novices and veterans to combine a unique one- or two-week long adventure with donating valuable time to America\'s trail system," says Mr. Kines.
No prior trail work experience is necessary. Volunteers should be at least 18 years old, in good physical condition, and able to hike five miles or more a day. Participants must provide their own camping gear, including a broken-in pair of hiking boots, and arrange their own travel to and from the site.
WANT MORE INFORMATION?
Carol Sorgen is a nationally recognized writer, editor, and public relations consultant. Her articles—on subjects as diverse as travel, health care, education, architecture, interior design, the arts, and business—appear in both print and on-line publications including The Washington Post, DC Style, Resort Living, The Baltimore Sun, European Homes & Gardens, Decorating Spaces, Chesapeake Home, WebMD, Baltimore Jewish Times and Washington Jewish Week…to name just a few. She is the contributing editor for The Beacon Newspaper Group, monthly newspapers targeting readers 50+ in the greater Washington/Baltimore area, for which she writes on travel, the arts, health care, and personality profiles. She is also the managing editor of the Internet-based travel publication, JustSayGo.com, developer of the JustSayGo monthly TraveLetter, and writer/researcher for the site\'s new cable TV show, to be produced for Bridges TV, a new cable network. In addition, Carol has also authored, contributed to, and edited a number of books on health care, the arts, business, and travel, including the recently published The Travel Writers\' Guide to Their Favorite On-Line Travel Sites.