Nasty But Necessary Travel Topic: How to Roam Without Bringing Bed Bugs Home
Nasty But Necessary Travel Topic: How to Roam Without Bringing Bed Bugs Home
 By Teresa Roberts NABBW's Associate for Living Abroad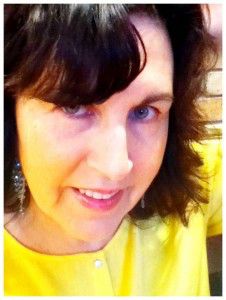 Recently, a very close friend of mine discovered that his house was infested with bed bugs.
I know! I know! Who gets bed bugs these days besides those who reside in rundown neighborhoods that are in filthy condition?
The troubling news is that bed bugs do not discriminate. They can set up camp anywhere from the poshest hotels to the most hygienically maintained households. And, they are on the rise. 
So, how did my friend's house get hijacked by these hard-to-get-rid-of parasites?

As near as he can figure, he brought them back in his suitcase from a hotel in the United States. Yep! You don't have to travel abroad to find bed bugs.

Remember they don't discriminate. We're all fair game.
Now, as a world traveler, I have stayed in my fair share of hotels over the years as well as other types of accommodations with beds that are shared by the general public.
I've been terribly fortunate thus far in that I haven't brought back these pesky critters, but having watched my friend's battle with ridding himself of a colony of bed bugs, I decided it was time to do a little research about how to keep my winning record intact.
I wanted to know how I can protect myself from experiencing the same plight as my friend.
Turns out my suitcase probably needs to be replaced.
I usually only take a carry on because I travel very light, but the most recommended style is a an old fashioned hard case. It's a lot less likely that bedbugs will hitch a ride on those slick surfaces.
Once I have my new case, here's a few other suggestions that may reduce the chances of bedbugs becoming an uninvited guest on future trips that I take.
 Before you even leave your house, pack your clothes and other belongings in plastic zip lock bags. Remember to keep them sealed.
 Some people put their suitcase in a plastic bag of its own. 
 Once you arrive, don't set your suitcase on the bed or the carpet. Place it in on a shelf or the stand provided.
Take the time to inspect the bed, bedding, towels and cloth chairs for any signs of life.
If you find anything suspicious ask for a different room but not an adjacent one. Remember that pricey hotels are also just as likely to be infested. It is getting to be a huge problem as the critters develop a resistance to the chemicals used to eliminate them and so continue to thrive.
On your return home, put all clothing in the dryer for at least 30 minutes at high heat. Also wash your suitcase and vacuum it out. (You can buy a spray as well if you choose to go the extra mile.) Even the clothes that you are wearing need to be stripped off and added to the dryer.
If the weather is below freezing outside, you can just leave the suitcase out overnight and most likely things will be safe to bring in the next day.
I know this may seem like overkill but trust me when I say that once infested, your troubles have just begun. It is so much easier to avoid getting infested than to try to fix the problem after the fact.
Practice a few precautions and traveling worry free will be much more likely. 
Oh, dear, I think that I feel an itch coming on. Happy trails…
Cheers!
Teresa Roberts
Teresa Roberts retired early from a career in education to travel the world as an international house sitter. Along the way, she accidentally became an author/blogger/freelance writer, adding digital nomad to her evolving job description. Although insisting that she is still retired, Teresa writes a weekly blog on her website Creative Paths to Freedom, exploring the topics of creative living, travel adventures and life without debt. Her essay, How to Travel Without Being a Tourist, will appear in the book 65 Things to Do When You Retire – Travel, to be released in February 2013. Teresa's published books include Finding the Gypsy in Me – Tales of an International House Sitter and Creative Paths to Freedom – How to Live Your Dream Life ASAP. She could be the poster girl for finding adventure at any age and on any income. Sharing her story as a guest speaker is also very rewarding. Feel free to contact Teresa at www.findingthegypsyinme.com.

Visit: Creative Paths to Freedom 01-260-918-0458 Skype: terrie06