Living in San Miguel de Allende, Mexico
Living in San Miguel de Allende, Mexico
By Teresa Roberts
NABBW's Expert on Living Abroad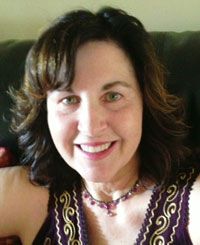 I\'m an international house sitter and world traveler. I\'ve been traveling long-term for almost nine years now, often using this comfortable and inexpensive housing solution to make my travels easier.
I tend to take care of the homes of expatriates, largely British, American and Canadian expats. So although I am not an expatriate myself, I certainly have had the pleasure of enjoying the homes, gardens, pets and exotic locations of many successful retirees who have chosen to live abroad. 
A True Paradise
San Miguel de Allende, Mexico is an expat paradise, especially for those who love the arts and a milder climate. Located in the highlands of Mexico, residents of San Miguel enjoy springlike temperatures a good part of the year. Also, there is a large eclectic group of artisans and artists living in this beautiful colonial city. 
San Miguel is about 500 years old and for the last 50 years has been a tourist destination as well as an expat haven. It is a proud UNESCO world heritage site. Cobblestone streets and gorgeous colonial architecture catch the light in a way that would truly appeal to the artistic eye.
Entertainment is Abundant
This is a place where a person can park their car and get around on foot quite nicely. However, if you\'re feeling a little lazy or desire going a bit farther afield, taxis and buses are abundant and cheap.
There is so much to do in this beautiful town that there is no reason to be bored or lonely.
Step outside the door and buy the little local paper where you will see listings for the numerous weekly events.
Art shows, exhibitions, music in the parks, plays, even an annual short film festival are offered.
A string quartet festival that draws performers from all over the world is another annual event.
But this is just the beginning. Anything from yoga classes to support groups and beyond are available. If you can\'t find what you're looking for then start your own group.
Social Outlets Abound
Do you enjoy an active social life? San Miguel is a great place to make friends. Find a seat in one of the lovely plazas and before you know it you will make new friends. Many will be other expats, but if you care to learn Spanish, there are plenty of friendly natives.
There are loads of good restaurants from expensive to cheap. I've tried out dozens of restaurants and have rarely been disappointed.
Outdoor cafés and beautiful indoor restaurants with fountains and gardens make dining out always feel like a festive occasion.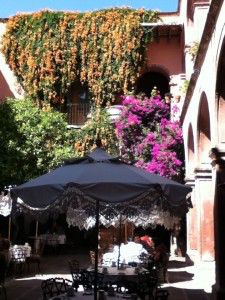 If you are thinking that you might like to retire abroad where the weather is fine and the people are friendly, San Miguel de Allende, Mexico is definitely worth considering.
As always, it makes sense to pay a visit first before committing to long-term residency.
There are a lot of great apartments and houses to rent at varying prices. I suggest that you rent a place for at least six months and see if you feel at home in your new surroundings.
If you're like me, San Miguel will capture your heart from the very beginning.
Cheers,
Teresa

Teresa Roberts retired early from a career in education to travel the world as an international house sitter. Along the way, she accidentally became an author/blogger/freelance writer, adding digital nomad to her evolving job description. Although insisting that she is still retired, Teresa writes a weekly blog on her website Creative Paths to Freedom, exploring the topics of creative living, travel adventures and life without debt. Her essay, How to Travel Without Being a Tourist, appears in the book 65 Things to Do When You Retire – Travel, released in February 2013. Teresa\'s published books include Finding the Gypsy in Me – Tales of an International House Sitter and Creative Paths to Freedom – How to Live Your Dream Life ASAP. She could be the poster girl for finding adventure at any age and on any income. Sharing her story as a guest speaker is also very rewarding. Feel free to contact Teresa at www.findingthegypsyinme.com.