Living in Ireland – A Nature Lover\'s Perspective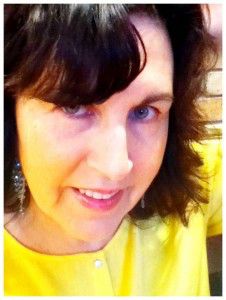 By Teresa Roberts
NABBW's Expert on Living Abroad
While I am not an expatriate, I do live abroad for up to ninety-day stretches at a time as an international house sitter. I have also enjoyed long-term rentals on numerous occasions. I now reap the benefits of having lifelong friends all over the world. Many offer us their guest houses free of charge.
Having enjoyed a quiet life in various communities, it shouldn't be surprising that I've grown attached to some of these lovely destinations. Since I am a compulsive wanderer, I would have trouble settling anywhere on a permanent basis at this time in my life, but I must admit that I can imagine living part-time every year in a number of different countries. Ireland easily made it on my top ten list of preferred destinations.
By now, I have been fortunate enough to have lived for almost six months in Ireland. During a short driving vacation with my sister, I fell in love with the Emerald Isle. Upon early Retirement, returning to Ireland was a "no brainer."
The first time I returned, my husband and I lived for 90 days in the small town of Blennerville, located on the mouth of the Dingle Peninsula. We rented an adorable house for the duration, complete with a fully-fitted kitchen, fireplace and two bedrooms. It was impeccably appointed.Tralee, the nearest town of any size was a few miles away.
At the time, we had no idea that we would be incorporating walking into our daily lives to the extent that we did. Neither one of us wanted to rent a car for such a length of time. We were determined to get around on foot as much as possible. In the end, we averaged five to eight miles of walking a day, returning to the United States as fit as we had ever been in our younger days.
We went back to Ireland for another long stay about a year later. Renting an apartment in the town centre of Killarney was easier and required less walking, but we still averaged several miles each day on foot.
Living within easy access to the Killarney National Park, we often set out for the day with umbrellas, apples and water bottles in our backpacks to aimlessly wander its paths. On our return, the aroma of hearty pub grub beckoned. Our evenings were filled with the lively traditional music of Irish bands while sipping a Guinness.
Ireland offers a quality of life that meets our needs in almost every respect. We are nature lovers. Whenever we pick a new destination to explore, we always gravitate to areas of outstanding natural beauty.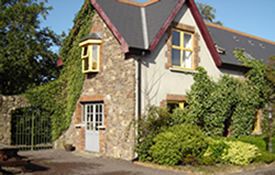 Being without a car for months brought us intimately face to face with the Irish outdoors. Rainbows are common occurrences as are the many shades of green.
If you get off the beaten track, you will stumble upon free-ranging sheep.
There is a freshness to the Irish air that is invigorating. This is God's country for sure.
Also, the Irish people are friendly and welcoming. Many of them have relatives living in the United States. There is an undeniable connection between the two countries.
Specifics About Living in Ireland

Most non-visa destinations allow a visitor 90 days of visitation.
After 90 days, however, other kinds of regulations come into play which vary by country, visitor nationality, local property ownership, and a host of other stipulations. Please remember that it is not advised that you try to leave the country after 90 days with the intention of returning right away. You might be able to get away with that strategy a few times, but eventually, you will be suspected of abusing the system and could be denied reentry. Generally, the 90 day stay is allotted on a yearly basis.
To retire in Ireland would be a much more complicated procedure, but can be done as long as you meet the government requirements for establishing retirement residency.
A few things that you would need to provide in order to establish retirement residency include proof of:
A minimum income
Your pre-existing health insurance and
Your intent not to be working while in Ireland.
If you can prove Irish ancestry, then it may be possible to receive citizenship.
Whether you choose to merely visit Ireland, return annually for a few months, or move there permanently, I do not hesitate to recommend this charming island country as an excellent destination. I know lots of snowbirds who choose to live in Arizona or Florida for a few months every year. We think that Ireland would be a great alternative for those who might prefer living abroad.
Some Things to Keep in Mind
 Getting a license to drive can take up to a year. You can drive on a foreign license, but insurance is pricey. Also, you will drive on the left side of the road. Many roads are narrow.
 We prefer flying into the Shannon Airport for County Kerry destinations. There is a great airport hotel close at hand. Buses to elsewhere are also easily accessed.
 Ryanair and Easyjet are low-cost airlines that make it pretty darn affordable to visit other countries in the UK or the European Union.
The Republic of Ireland is part of the EU. They are not part of the UK. Ireland uses the euro. Paper money starts at 2 euros, so coins can mount up quickly.
The exchange rate varies, but is usually not in favor of the American dollar.
 The languages of Ireland are Gaelic and English. Many signs throughout Ireland are in both languages.
 Essential items to include are a raincoat, umbrella and jackets.
Also, an electric blanket comes in handy during the winter. The Irish do no necessarily heat their bedrooms.
Finally, we would have been lost without a good pair of walking shoes.
---
Teresa Roberts retired early from a career in education to travel the world as an international house sitter. Along the way, she accidentally became an author/blogger/freelance writer, adding digital nomad to her evolving job description. Although insisting that she is still retired, Teresa writes a weekly blog on her website Creative Paths to Freedom, exploring the topics of creative living, travel adventures and life without debt. Her essay, How to Travel Without Being a Tourist, will appear in the book 65 Things to Do When You Retire – Travel, to be released in February 2013. Teresa\'s published books include Finding the Gypsy in Me – Tales of an International House Sitter and Creative Paths to Freedom – How to Live Your Dream Life ASAP. She could be the poster girl for finding adventure at any age and on any income. Sharing her story as a guest speaker is also very rewarding. Feel free to contact Teresa at www.findingthegypsyinme.com.