Linda's Conversation with Joseph Rosendo-Traveler Extraordinaire
By Linda Ballou, NABBW's Adventure Travel Associate
Travelscope, hosted by Joseph Rosendo, is a PBS television series boasting over 117 episodes that has won four Emmy Awards, and 38 Telly Awards.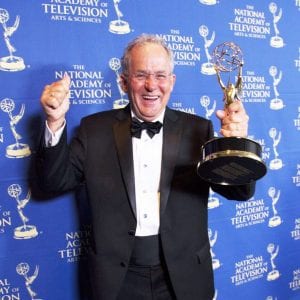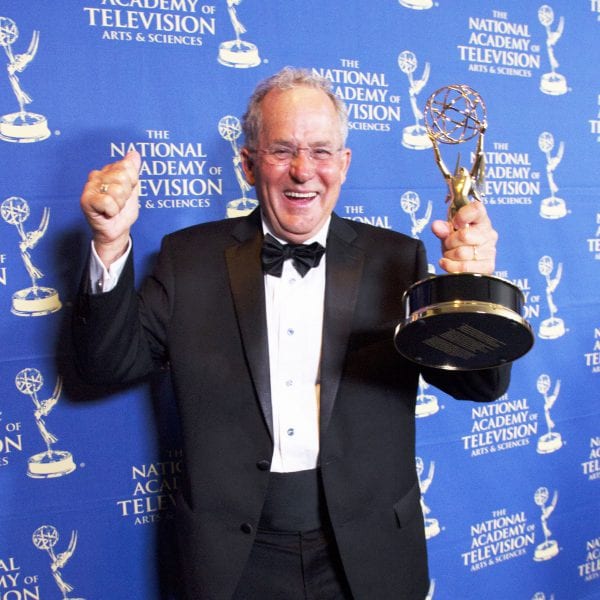 Introducing people to people, celebrating the cultures and wonders of the world and sharing authentic human experiences with viewers is Joseph's primary goal.
Recently I had the extreme pleasure of meeting Joseph in secluded Topanga Canyon, the artist enclave in Southern California that he calls home. Here's how our discussion developed: 
Was there a specific turning point in your life that set you on the path of becoming one of our most prolific and well-informed travelers?
In 1969, I was a 23-year-old graduate student in Theater at UCLA and I was cast in a musical that was touring the U.S. army bases in Europe for the U.S.O.  At the end of our tour I was able to spend an additional two weeks traveling on my own.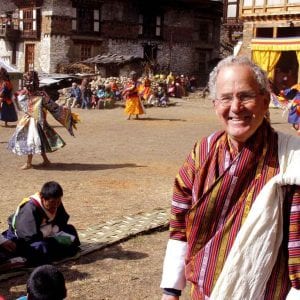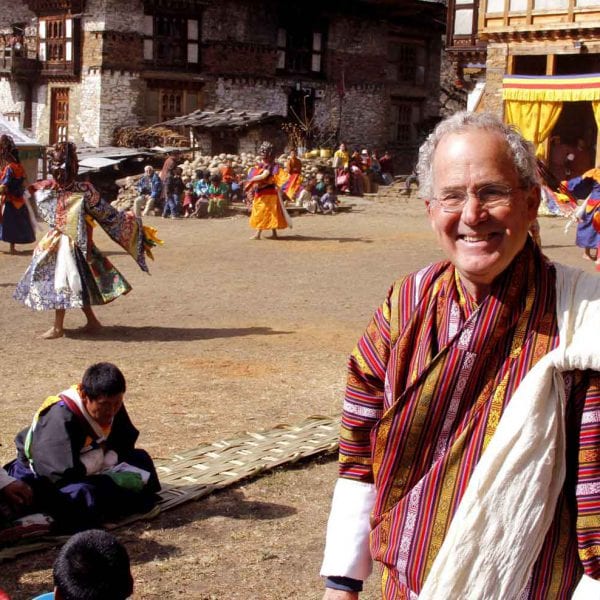 I spent time skiing in Germany; stopped off in Milan, Italy; devoted several days to exploring Barcelona and Madrid, Spain and finally would up with a few days in Paris.  I was impressed by everything, but foremost the people and their different perspectives and ways of living.
I was thrilled by Europe's culture, traditions, customs and celebrations. Everywhere I went my attitude was "whatever this is, I want more!"  So, I was hooked.
That trip was the beginning of my passion for travel and that passion evolved into my career in travel journalism, broadcast radio, television and all the rest.
According to Bill Bryson, there is an enduring conviction that travel is not what it used to be. In what ways do you think it is better? In what ways is it worse?
The travel experience as a learning, growing, emotional, human experience has not changed. The maxim, "If experience is the best teacher, then travel is the best experience," still holds true.  People are still people and a conscious, open-hearted traveler interested in human exchange can still have it all. The seven wonders of the world are still there. Paris is still Paris. Romance is still alive and great art is still great art. So, the basics for a wonderful, fulfilling travel experience still exist.
You are fond of quoting Mark Twain who said, "Travel is fatal to prejudice, bigotry and narrow-mindedness." Can you give me a specific incident that illustrates this point?
It is this truth that first turned me on to travel and has kept me hooked for 45 years.  Joseph Rosendo's Travelscope's mission is to introduce people to people and in that way bring them together.
I am endlessly grateful to all the people that I have met in my worldwide travels that have fearlessly and honestly shared with me their joys, trials and tribulations.
Specifically, I traveled to Malaysia, a Muslim country, right after 9/11 against the advice of my friends, and certainly my country. They told me bad things would happen to me and that "those people don't like us."
Bad things didn't happen to me. On the contrary, I met wonderful people who spent much of their time expressing their condolences and convincing me they were not my enemy.
What is your favorite destination?
I love India for what it asks of you. It has everything: the beautiful, the spiritual, as well as the horrible and ugly. India is not a country you can avoid. The minute you step outside your accommodation door it grabs you by the collar and shakes you up. It is, "this is life, and you've been invited to live it."
I am always impressed with the informed perspective on your Emmy Award Winning PBS programs. How much time to you spend researching your travels?
To get the story that is the spine for my shows, depending on the destination, it could take months. The research for our two shows commemorating the 500th anniversary of the Protestant Reformation was never ending.
It was a huge tale to tell and apart from getting the history right, I needed to remember that Travelscope is a travel show. I try to give viewers the "whys" of a country and then show them "things" and do "things" that illustrate those whys.
So, I need to look for activities and attractions that offer the opportunity to experience the culture, as well as have genuine, authentic experiences with the people.

I often hear that travel has become less worthwhile because the world has become homogenized and isn't nearly as interesting as it used to be. Do you agree with this assumption?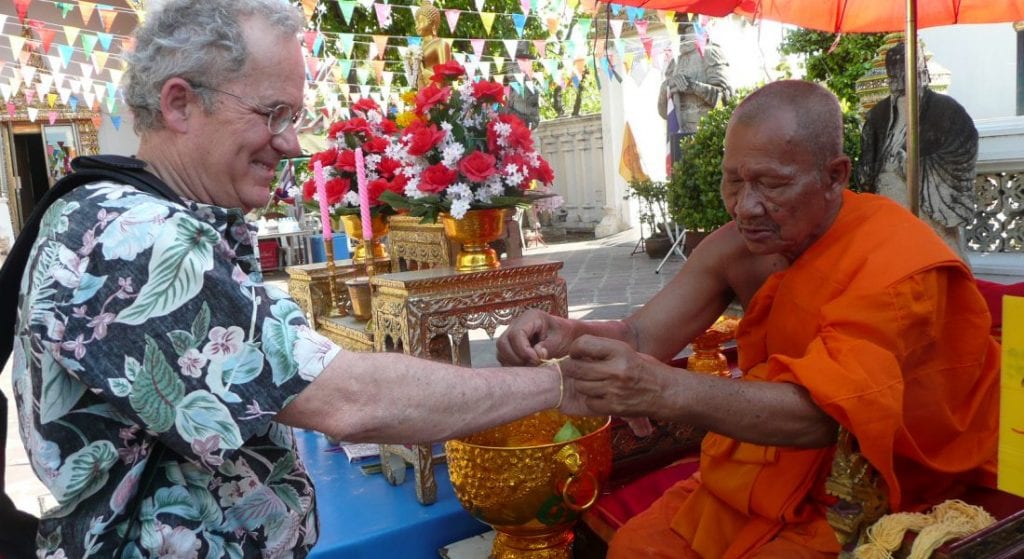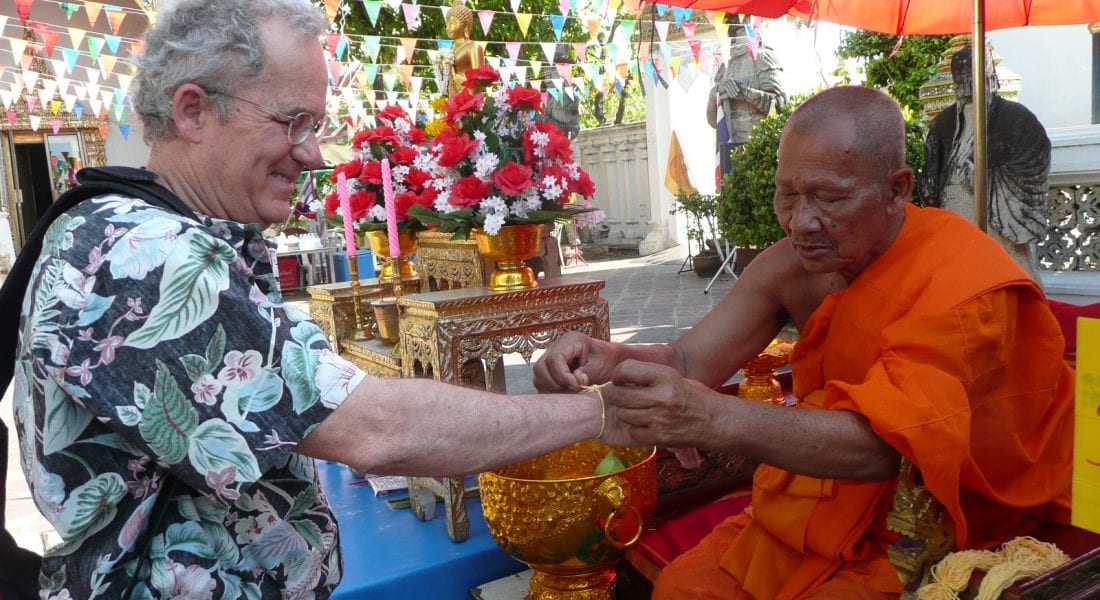 Don't believe everything you hear or read or watch. In fact, just believe what you experience. And that's why people need to travel more. We get many of our opinions from so-called experts like me, when we should be coming up with our own conclusions based on our personal experiences.
For all of my life people have been bemoaning the fact that people everywhere have become more "American."  Yes, people in developed countries have become more rabid consumers, like Americans (who E. E. Cummings called, "More-ticians"), but, for the most part they have not given up their culture.
In fact, the more that consumer cultures have proven empty of substance and developed difficulties because of their lack of real values, other countries have moved away from that model.
Do you have any hot tips for my readers? Bargain destination for example. Little known destination you consider to be a winner.
I would point travelers in search of culture to Central and South America.  All of our travels in this part of the world have been eye-opening, mind-expanding and personally significant.
In addition, if you are looking for a value destination I would suggest Cuba. My wife Julie and I traveled in Cuba with some of our viewers in November 2016. I enjoyed it so much I went back in January 2017.
Many people are afraid to travel outside of the U.S. due to the terrorist threat around the world. What do you say to these people?
Let's face it; there are obvious places in the world that we should all avoid.  I don't have any trips planned to Afghanistan or Iraq or Syria, for instance; but some of my travel journalist friends do. Everyone has their own comfort level.  If you just can't make yourself travel abroad, there are many places to visit in the United States and, closer to home, in Canada.
It bears repeating: "Travel is fatal to prejudice, bigotry and narrow-mindedness." These attitudes contribute to the fear of what is unknown.
Thank you Joseph for your candid responses to my questions. I look forward to your next episode currently being filmed in Cambodia, Viet Nam and Myranmar. (For more information on the PBS program Travelscope, visit http://travelscope.net/)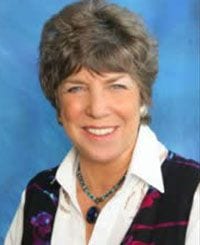 Linda Ballou says her mission is to experience as many beautiful places on our planet as she can, before they are no more. "Travel tales relating my experiences while kayaking, horseback riding, sailing, birding and hiking about the globe have appeared in numerous national magazines."
I had a great deal of fun collecting travel stories, and profiles of people I have met in "naturally high places" for my book, Lost Angel Walkabout-One Traveler's Tales, while my latest book, The Cowgirl Who Jumped Over the Moon, deals with horses, World Cup racing, and the beauty of California's High Sierras.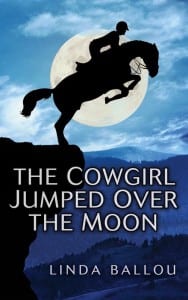 For a complete bio as well as published on-line clips with photos go to my website LindaBallouAuthor.com. Your reward, aside from learning about me and my work, will be to discover the secret to youth! Follow my blog or friend me on Facebook to keep up with my latest adventures."