Going International with Airbnb
Going International With Airbnb
By Teresa Roberts NABBW's Associate for Living Abroad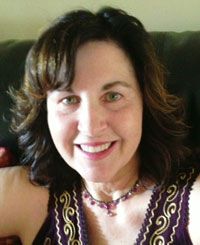 There is a movement in the world of travel that has been building momentum for a decade or longer. It's centered around the idea of shared travel experiences within local communities.
Airbnb, house swapping, house sitting, shared transportation and more are giving the more traditional travel options a run for their money.
Hotels are no longer the only option.
Hostels and pensions no longer hold a place in the travel world as the lone non-mainstream way to go.
I have been experimenting with a variety of forms of accommodations for the past ten years and can and do recommend most of what I have tried thus far.
So let me share with you what I have found out recently.
Airbnb in Spain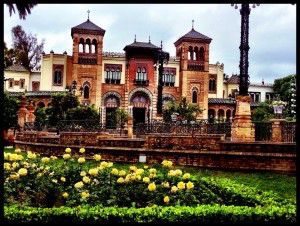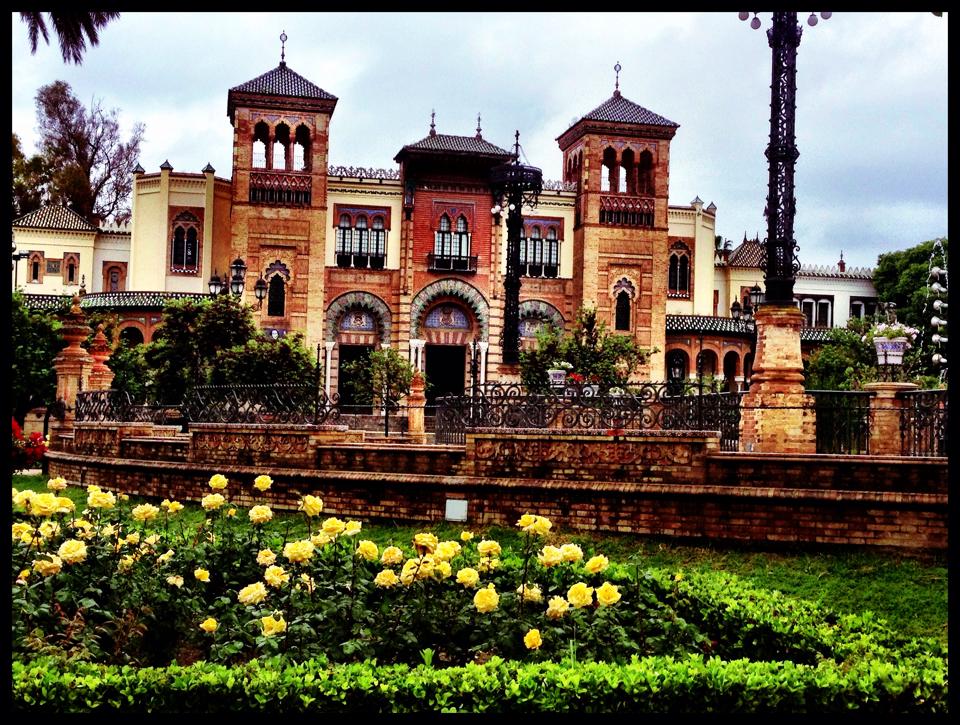 Airbnb has been my newest venture. In case you haven\'t yet heard of them, this San Francisco-based company founded in 2008, promotes itself as  a "trusted community marketplace for people to list, discover, and book unique accommodations around the world — online or from a mobile phone."
The company\'s goal as stated in their website, is to connect people to unique travel experiences — "whether an apartment for a night, a castle for a week, or a villa for a month" — at any price point. Right now, they\'re doing this in more than 34,000 cities and 192 countries.
And with world-class customer service and a growing community of users, many people  think that Airbnb has become the easiest way for people to monetize their extra space and showcase it to an audience of millions.
I first tested Airbnb in the States, renting a room with a private bath in a lovely home in Los Angeles when I was visiting family. It was such a great experience that my daughter is now friends with the couple who I stayed with for a few days.
Of course, since I specialize in travel abroad, I was anxious to give it a try outside the US.
On my recent month-long trip to Spain, I tried three different Airbnb accommodations.
All had private bathrooms and all were in prime locations. I stayed in two different places in Malaga city center and a third place in Seville. 
No problems and the hosts of all three places were very kind and helpful. Each had slightly different ways of doing things. One host provided a breakfast and coffee or tea every morning while another cooked a lovely breakfast for us on the morning of our departure. 
Each house was as pictured on the website. No surprises. 
All hosts were very happy to help us solve logistical things like finding maps and schedules or giving us recommendations for things to do and places to eat. 
My favorite was a casita (little private house) in Seville. It had its own bathroom and a private terrace which connected us to the main house, a huge, multi-story hundred year old house located right down the street from the fabulous Maria Luisa Park.

Our hostess, Maria, was about as charming as could be and at the end of our six nights there, I felt like we had become old friends.

Maria offered many services besides a cozy room in the city center. She would cook for you and do laundry as well if requested.

Follow the link to Maria's page on airbnb to see more photos and read about her place in Seville.
Great Option for Retired Folks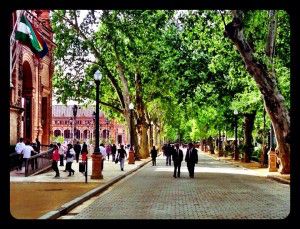 I recommend Airbnb to everyone, but in particular to those who are retired and have time to travel abroad long-term.
First and foremost, you can save yourself a bit of money, but that's not all. if you are just breaking into traveling abroad, staying with a local family can be of great benefit.
You have someone to give you a hand with the confusing bits of travel in a foreign location.
Most speak some English and that can be reassuring when there is a perceived language barrier while traveling.
There is a level of security that you may not experience even in a high-priced hotel.
Take a look at the many choices on the website and then read the reviews. I always chose a place that had lots of reviews. The whole idea of shared travel experiences is to develop trust, so a good review is very important to each and every host.
Don't Be Shy
Airbnb has flourished in Europe. So, there are tons of opportunities scattered all over the place to choose from. It is fair to say that even though Airbnb was started by two Americans, the US is just starting to catch up with this novel idea.
Don't be shy. If you inquire about a particular place, feel free to ask lots of questions before signing on the dotted line. A good host will never mind taking the time to answer each question one by one.
Cheers,
Teresa Roberts
Visit:
Creative Paths to Freedom
01-260-918-0458 Skype: terrie06