Can Learning a Second Language Save Your Gray Cells?
Can Learning a Second Language Save Your Gray Cells?
By Teresa Roberts
NABBW's Expert on Living Abroad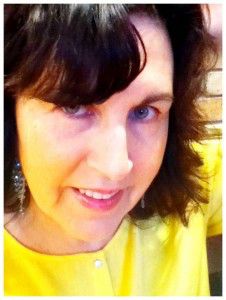 Women are on the road. Women of all ages, socioeconomic backgrounds, and cultures are discovering the many joys of travel, even traveling solo. It is the truth that today\'s woman is more independent than ever before.
I recently received plenty of evidence of this phenomena while attending Spanish school at the Malaca Instituto in Spain for two weeks. Yes, there were also plenty of young men and women at the institute, but I was most impressed by the students over 50 who were enthusiastically embracing the acquisition of a second language, some for the first time in their lives.
More about the Malaca Instituto…
A first-class school in the beautiful city of Malaga, the institute offers outstanding programs, plenty of additional activities and the sweetest campus you will ever want to find anywhere in the world. I stayed for two weeks on campus, living on the fifth floor in a cozy studio apartment with a private bath. I had a small terrace and a view of the mountains that was to die for as well.
There were other living arrangements that I could have chosen including living with a host family or sharing one of the various apartments that belong to the school. However, living on campus was so convenient that I never regretted my choice.
 Besides multiple classrooms, the campus has a restaurant and bar as well as a pool, many lovely terraces, a library of resources, student lounge and a building devoted to flamenco, salsa, and yoga classes.
There is never a dull moment.
You can stay as busy or as relaxed as you desire. The neighborhood is upscale and very safe. Buses run from a nearby stop into the city for mere pennies. The front desk will also call for a taxi if you prefer.
 Students attend from all over the world. This creates an amazing environment. My class consisted of three students from Germany, two from France, another American woman, a young guy from Switzerland and an older gentleman from Canada.
The teachers are caring, well trained, punctual and enthusiastic. I was able to happily take my Spanish to the next level in as little as two weeks, thanks to the dedicated staff.
How does the older student fit in?
 Anyone over 50 has the chance to join the master class. It is not designed for over achievers but rather for mature students who want to combine learning a language with cultural experiences. In essence, the master class provides a nice mix of learning and activities including day trips to nearby villages and even a weekend trip to Morocco.
The institute does an excellent job of catering to the older student and although they are still outnumbered by the younger students, I never felt for one moment like I was being ignored.
 I actually enjoyed the intensive program, instead. These classes are open to any age and any level.
A placement test is administered in the beginning to determine the best level of study. This program required a commitment of four hours a day of classes with a group of students at the same level.
It was challenging at times, but I was pleased to see real progress in only 10 days of study.
Why learn a second language abroad?
There continues to be mounting evidence that studying a second language is good for the gray cells. Our brains, no matter our age, require a stimulating environment in order to remain strong and flexible.
When we are on a learning curve, we are giving our brains a workout, not unlike lifting weights to strengthen our muscles. The old saying – if you don\'t use it, you\'ll lose it – appears to apply to our brains as well as our bodies.
Furthermore, if you are planning any long-term travel or living abroad as an expatriate, learning the language of the country is a real plus. It is so much more gratifying to enjoy meaningful friendships with the locals.Otherwise, you are only able to visit with your own kind. Many expatriates are guilty of this, but in the end, they are missing out on having a much richer experience in their new home abroad.
Going abroad to learn a language is a wonderful way to travel long term with a purpose. The cultural exchange is a learning curve of a different kind, but definitely of great benefit to our lives.
I met some inspiring older students at the Malaca Instituto. A good number were in their seventies and still going strong. It was easy to see why. These enthusiastic adults had discovered the secret to living well at any age. Staying involved, embracing new experiences and keeping an open mind appears to be the road to eternal youth.
You don\'t have to study Spanish at the Malaca Instituto. There are plenty of Spanish schools all over the world. However, I can enthusiastically recommend this marvelous school to anyone who is looking to learn Spanish. I think I made a perfect choice for my own needs. If you choose to go, you won\'t be disappointed!
Teresa Roberts retired early from a career in education to travel the world as an international house sitter. Along the way, she accidentally became an author/blogger/freelance writer, adding digital nomad to her evolving job description. Although insisting that she is still retired, Teresa writes a weekly blog on her website Creative Paths to Freedom, exploring the topics of creative living, travel adventures and life without debt. Her essay, How to Travel Without Being a Tourist, appears in the book 65 Things to Do When You Retire – Travel, released in February 2013. Teresa\'s published books include Finding the Gypsy in Me – Tales of an International House Sitter and Creative Paths to Freedom – How to Live Your Dream Life ASAP. She could be the poster girl for finding adventure at any age and on any income. Sharing her story as a guest speaker is also very rewarding. Feel free to contact Teresa at www.findingthegypsyinme.com.