Bonjour Quebec!
For a vacation with European flair, without having to spend the time or the money to fly over an ocean to get there, you\'d do well to point yourself north and head to the charming Canadian destination of Quebec City. This unique walled city on the St. Lawrence River combines a scenic location, architectural beauty, gourmet dining, fashionable shopping, year-round activities, and-here\'s an added bonus-the exchange rate won\'t put a dent in your wallet!
You\'ve gotta love a city that doesn\'t hunker down and hibernate when the weather turns frosty-actually, that\'s a bit of an understatement. It can get downright frigid up there. But for three weeks every winter, les Quebecois embrace the cold at the annual Quebec Winter Carnival. Ice sculpture competitions, dogsled races, skijoering (horse-drawn skiers) competitions, canoe races on the frozen St. Lawrence, ice fishing, a sculpted Ice Palace, and parades are part of the yearly festivities.
Make no mistake-it is cold. But if you\'re dressed for it (and OK, I have to admit, I was forced to go buy a pair of boots when my running shoes just didn\'t quite cut it) and make regular stops for hot chocolate, cider, or whatever will keep you toasty warm, then there\'s no better place to celebrate winter where people actually do celebrate it. (I\'m guessing that when snow is forecast in Quebec, nobody is lined up at the grocery store for the last remaining rolls of toilet paper like they are here in Baltimore.
One of the special features of Quebec in the winter and early spring is the Hotel de Glace, or en Anglais, the Ice Hotel. Located 30 minutes west of Quebec City, the Ice Hotel just celebrated its sixth season. As its name implies, this is a hotel made completely-and I do mean completely-out of ice. Creation of the Ice Hotel begins every December and the hotel opens in mid-January and remains open until the beginning of April.
To make the Ice Hotel, stainless steel molds are put into place and then wooden walls are fixed at a certain distance from the steel molds. Snow is blown between the molds and the wooden walls, completely covering the molds. The metal frames are removed completely from the structure once the snow has frozen into place, which can take anywhere between 10 hours and three days. Ice blocks are used for interior structures, such as columns, the bar counter, furniture, and sculptures. This year, the Ice Hotel used 12,000 tons of snow and 400 tons of ice.
Public tours (there is an admission charge) are offered at the hotel, or you can-br-r-r-actually stay overnight in one of the 34 rooms and suites. Sleeping bags are provided, and there is a sauna and a hot tub (outside!) to warm you up. I wasn\'t adventurous enough to make like Nanook of the North for the night, but I did spend a couple of hours touring the hotel, having a drink at the Ice Bar, and wishing I had been dressed more warmly! The expression "chilled to the bone" had new meaning by the time I left the Ice Hotel.
The hotel is located on the grounds of the Station Ecotouristique Duchesnay, a resort lodge. Should you give up on your night of adventure at the Ice Hotel, the Duchesnay has (wisely, or perhaps compassionately is the more appropriate word) set aside rooms for the shivering escapees.
Preferring my creature comforts, I stayed at a hotel that believes in, yes, blessed heat. Le Chateau Frontenac, now a member of Fairmont Hotels & Resorts, first opened in 1893. The hotel, with its distinctive copper roof, is the most photographed landmark in Quebec City. A section of the original building was rebuilt in 1926 after a fire, and over the years the hotel has had many changes and additions, the last one completed in 1993. These additions though have blended seamlessly into the architecture and design of this grande dame of hotels. If you never left the premises, you\'d still find plenty to do, whether shopping, dining, or simply wandering around the hotel (guided tours are available) marveling at the details of its grand design. There is also a health club, indoor swimming pool, hot tub, and small spa in the hotel.
Just outside the Frontenac is the funiculaire, a steeply inclined tram that will take you down (and yes, up again) to the Quartier Petit-Champlain, the oldest-and arguably liveliest-part of the city. In the 17th century, artisans made their home in this district; in the 19th century it was the dockworkers. Today, this oldest merchant district in North America has a variety of eclectic gift shops and restaurants lining the cobblestone streets. On the recommendation of several visitors we met during our stay, my friend and I stopped for lunch at Le Lapin Saute. Literal translation-sauteed rabbit, and indeed rabbit in many forms is on the menu. But there are also numerous other selections, from salads to casseroles to sandwiches. I had the traditional French croque monsieur, toasted ham and cheese with a light cream sauce, and I was immediately transported, culinarily speaking anyway, to Paris.
When you take the tram back up to the upper part of the city, make sure you walk along the Terrasse-Dufferin, which runs alongside the Chateau Frontenac. This boardwalk with its Parisian-style street lamps offers a breathtaking view of the St. Lawrence River, the Basse-Ville (Lower City), Vieux Port, and Ile d\'Orleans. In the winter there are three toboggan runs here that will have you speeding down a steep incline, but during the rest of the year, simply enjoy the walk and the views.
Needless to say, in a city that embraces winter so wholeheartedly, you can only imagine what goes on when the earmuffs and gloves come off. There are sidewalk cafes, outdoor concerts, and everyone heads to the Plains of Abraham (site of the Winter Carnival), the immense urban park smack in the middle of the city where you can bike, picnic, skate or just enjoy the sunshine. You can also head over to Montmorency Falls Park, which boasts a waterfall that is nearly 100 feet higher than Niagara Falls. The park, located within Quebec City limits, also features trails, a panoramic stairway, and a cable car to the top.
The main warm weather event is the Quebec City Summer Festival, this year being held between July 6-16. This 11-day festival features literally hundreds of international musical performances in virtually all genres. The entire city becomes a giant outdoor stage, and there is also a children\'s theater and street and circus entertainers, making this-like the Winter Carnival-another family-friendly event.
A number of other events are held each summer, including Les Grands Feux Loto-Quebec, a musical fireworks competition in the natural amphitheater of the Montmorency Falls; New France Celebration Days, which pays tribute to the city\'s French heritage; and the International Festival of Military Bands. Every four years the city also hosts the Quebec/Saint-Malo Transat, an international sailing race (the next one is scheduled for 2008).
In case you\'ve been wondering, oui, they do speak French in Quebec City. That was fun for me because I always welcome a chance to parler un peu (I like to think that my French major still comes in handy!). But not to worry. Virtually everyone you\'ll meet (certainly within shops, restaurants, and hotels) also speaks English and, without missing a beat, will switch languages when confronted with a blank stare. It wouldn\'t hurt to know a few simple words like Bonjour and Merci, but you will be just as warmly welcomed as you would if you could chatter on for hours en francais.
If You Come
Air Canada (www.aircanada.com) offers a number of flights from major cities throughout the U.S. to Quebec City. I flew from Washington, DC to Montreal and then on to Quebec City.
Fairmont Le Chateau Frontenac, 1 Rue des Carrieres, 418-692-3861, 1-800-257-7544, www.fairmont.com
Ice Hotel, www.icehotel-canada.com
Le Lapin Saute, 52 rue Petit-Champlain, 418, 692-5325, www.lapinsaute.com
Winter Carnival, www.carnival.qc.ca (next year\'s carnival is scheduled from January 26-February 11, 2007)
Quebec City Summer Festival, www.infofestival.com
Quebec Tourism , 1-877-BONJOUR, www.bonjourquebec.com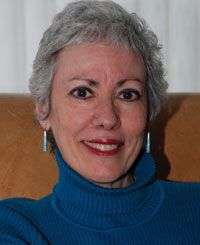 Carol Sorgen is a nationally recognized writer, editor, and public relations consultant. Her articles—on subjects as diverse as travel, health care, education, architecture, interior design, the arts, and business—appear in both print and on-line publications including The Washington Post, DC Style, Resort Living, The Baltimore Sun, European Homes & Gardens, Decorating Spaces, Chesapeake Home, WebMD, Baltimore Jewish Times and Washington Jewish Week…to name just a few.