Adventure Traveler Linda Ballou Sees COVID-Generated Silver Linings for Those Seeking to Travel Again in 2021
By Linda Ballou, NABBW's Adventure Travel Associate
It is hard to think good has come from the virus that has forced all of us to isolate ourselves and not be able to move freely in the world. But, there have been many beneficial outcomes for those eager to tick travel experiences off their bucket list.
Airline Ticketing Changes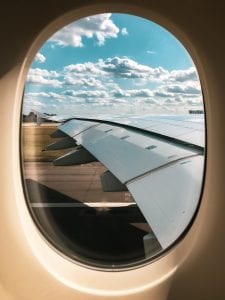 One of the most exciting benefits is that airlines are dropping fees to make changes in your itinerary. Last year, I had to fly home from Australia a day early for personal reasons.
Qantas Airlines charged me $400.00 to reschedule my flight. I felt this was punitive, but agreed. I'm glad I did, as the shutdown happened the next day and I would have been stranded down under. The airlines are being forced to allow people to book ahead and cancel, or change flights without penalty.
Some airlines like Emirates are offering free COVID testing before boarding. This is something that hopefully will not be needed much longer, but is a safe guard against flying with someone who is contagious. I am still leery of long hauls to international destinations, but this does help put my reservations to rest.
Airlines are also giving travelers some breathing room by leaving the middle seat vacant. However, I have heard from more than one traveler, that their flight was booked solid. Fewer flights with greater demand is allowing airlines to pack people in again. You should look at the flight seating chart before booking to see if your flight is overbooked.
Hotel Booking Deals
Hotels are also easing up on non-refundable policies. Formerly, in order to secure discount rates online you were often asked to agree to a non-refundable rate.
Many of the larger chains are now dropping this pre-requisite. They want bookings and understand that people may have to cancel for health, or other personal reasons. The hotels want to get their rooms filled and are offering great deals and free cancellations.
You will be seeing all sorts of bargain rates offered to entice the traveler. Go to Hotels.com and click on 'Deals Finder.' Alternately, check out Priceline.com and search under Price Breakers. Unsold.com is another good site for finding hotel deals.
Families Vacationing Together
A big trend in 2021 is that families want to vacation together. Having spent the better part of 2020  unable to be with loved ones, people are opting to rent a cabin in the mountains, or  a house somewhere gorgeous to accommodate generational gatherings. VRBO.com is a good source for home vacation rentals in the U.S.
I think guest ranches are a perfect choice for the "family bubble" holiday. You get your own sanitized cabin and wholesome meals are provided, freeing guests from cooking. There are varied outdoor activities for non-riders as well as riders.
Being in nature is the best place you can be while we are still in the grip of the virus. You need to book these types of accommodations early, as they are filling up fast. For a complete list of US-based guest ranches, look to DudeRanches.com.
International Travel Adventures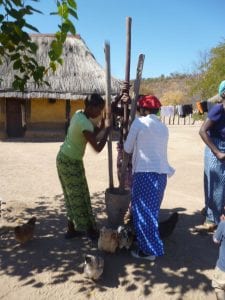 Overseas Adventure Travel, one of the most reliable tour companies for international travel, is offering extended risk free booking policies. You can make future travel plans with their risk-free booking policy through December 31, 2021.
This lets you reserve your next adventure now, knowing that you have the ability to transfer to another departure date – for any reason – up until 24 hours prior to your original departure, with the promise that any change fees will be waived.
And Who Doesn't Enjoy a Good Old Fashioned Road Trip?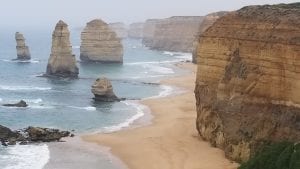 The road trip is still very popular in the U.S. So, make reservations in parks and campgrounds now if you are planning to pack you own tent, or go RVing. Campsites are getting filled fast.
It is exciting to start making plans for my next travel adventure. Soon, I will be back to making memories, while taking advantage of the many silver linings available for travelers who are not afraid to book today.
Linda Ballou is an adventure travel writer with a host of travel articles on her site www.LostAngelAdventures.com. You will also find information about her travel memoir, Lost Angel Walkabout-One Traveler's Tales from Alaska to New Zealand, and Lost Angel in Paradise where she shares her  favorite  hikes and day trips on the coast of California.