A Fling in the Land of the Bagpipes
Given that one of my all-time favorite movies is "Brigadoon," and one of my favorite television programs, "Highlander"-the story of the immortal "Duncan MacLeod of the clan MacLeod"-it was surprising that I had never made it to Scotland before, a lack in my travels that I had been intending to remedy as soon as possible. So when my friends said they were going to Edinburgh to visit their son who was spending a semester abroad, and suggested I join them, it didn\'t take much to convince me to take them up on their invitation.
It was to be a short trip-just a little more than a week, and my friends planned to spend the entire time in Scotland, while I decided to join them in Edinburgh for the first four days and then "train it" down to England for a few days before flying home from London.
Due to a computer glitch that caused my flight to leave 4 hours late, which then caused a 7-hour layover in London, I pretty much lost my first day in Edinburgh. But the following morning I met up with my friends and we hit the ground running. First on our agenda was a double-decker coach (Britspeak for bus) tour around the city. While Edinburgh is compact and walkable-and we did a lot of walking-I think it\'s always a good idea to get an overview of a city when you first arrive, and a guided hop-on, hop-off bus tour is a great way to do that. The Scots are a good-natured people and our guide provided a wealth of Scottish history and trivia, as well as a good dose of humor along the way.
The old and the new co-exist seamlessly in Edinburgh. The Old Town is made up of winding streets and narrow closes (lanes), while in the New Town you\'ll find classic European squares, broad streets, and colorful gardens. Due to strict preservation laws, the Old Town has remained-and will continue to do so-just as it has for centuries.
After a loop around the city, we got off and began to retrace the circuit, this time on foot. (A word of advice here…Edinburgh is a hilly city…much more so than I would have thought-although, as one of my friends said to me when I told him that-"Duh, it\'s not called the Highlands for nothing." So, be forewarned; if you don\'t do hills easily, take a coach or taxi; they can usually get you where you want to be.)
When in Edinburgh, make your first stop the Edinburgh Castle. You can\'t miss it since it looks out over the entire city. Located at the top of the Royal Mile, the castle is built on a volcanic rock that has been the site of a fortification of one form or other since Celtic times. The tiny St. Margaret\'s Chapel, which is the oldest building in Edinburgh and is on the grounds of the castle, has stood intact for more than 900 years. At 1 p.m. visitors can watch (and listen-but you may want to cover your ears!) the firing of the one o\'clock gun, a custom that dates back to a time when few people owned clocks or watches. While at the castle you can also see the Honours of Scotland, the oldest crown jewels in Europe; the Stone of Destiny, on which all monarchs of Scotland were crowned; the Royal Apartments, which include the room where Mary, Queen of Scots, gave birth to the future James VI of Scotland (James I of England); and the Great Hall. Every year for three weeks in August, the Castle Esplanade is also the site of the world-famous Edinburgh Military Tattoo, and you can join throngs of residents and tourists alike for this program of music, marching, and historical re-enactments. From the ramparts surrounding the castle, you have a magnificent view of all of Edinburgh.
Leaving the Castle we headed down the Royal Mile (much easier in this direction!), lined with restaurants, tourist shops, and the de rigueur kilt-wearing, bagpipe-playing Scotsman. At the foot of the Royal Mile is the Palace of Holyroodhouse, which not only houses some of the Queen\'s royal art collection, but is also home to the royal family when they visit Scotland. Behind the palace is Holyrood Park, which is dominated by a volcanic remnant known as Arthur\'s Seat. From the top you can see all of Edinburgh, as well as the kingdom of Fife and the Borders. Legend has it that at one time, women climbed to the top of Arthur\'s Seat on May 1st to bathe their faces in the early morning dew in order to improve their appearance. Today men and women alike make the dawn hike to the top, but probably more for youthful revelry than belief in magical powers (of course, we were there just before May 1 or we may have been tempted to find out for ourselves).
Not far from the Palace, and next to the architecturally controversial new Scottish Parliament Building is Dynamic Earth, an exhibition that opened in 1999 and tells the story of the evolution of the earth, from the "big bang" to the present day. We adults skipped that in favor of a visit to some of the city\'s art galleries, but our accompanying younger generation, Ben and Rachel, found it entertaining.
While Edinburgh is known for its drizzly, chilly (and it was indeed rather brisk in the middle of April, although not at all unpleasant), climate, we were blessed with days of sunshine, which meant being outside as much as possible. We strolled along Princes Street for a few hours of shopping. For those of you not interested in the shops, the other side of the street is home to the Princes Street Gardens where you can stop for a break and enjoy the famous Floral Clock.
There are other sights to see in, and just outside, Edinburgh, including the Museum of Scotland, the National Galleries of Scotland, and the Royal Yacht Britannia, but we wanted to get outside the city a bit as well, so we arranged for a Blue Badge Tour Guide to show us some of the sights-and sites-in the outlying areas. For two days, our charming and informative guide, Fiona Maxwell, picked us up at our respective hotels and we were off into the countryside.
Our first "photo op" stop was at the Forth Bridges. Quite frankly, I never would have thought of stopping to look at a bridge, but I\'ve since found out that this is a must-see for visitors, at least in the opinion of the Scots. These two bridges, only a few miles outside Edinburgh, cross the River Forth at North and South Queensferry and connect the Lothians to the Kingdom of Fife. One bridge was built for the railway and one for the roadway; the railway bridge is more than 110 years old and is considered a masterpiece of Victorian engineering. Truth be told, I\'m not that into bridges, but I have to admit that I did get some great photos.
From there, Fiona took us into the lovely little town of Jedburgh, where we first dropped horse-loving Rachel off at the Ferniehirst Mill Lodge for several hours of riding in the hills of the Scottish Borders. The rest of us went back to visit the ruins of the Jedburgh Abbey, which was founded in 1138. A few photos and then we were on to the business at hand-a whisky tasting at the tourist shop by the Abbey (funny how my friend, Nancy, and I, neither of us much of a drinker, became quite enamored of the "whisky cream"-well, as the saying goes, "When in Rome . . .")
After stocking up on a few souvenirs-OK, yes, some whisky, along with Scottish toffee, shortbread, and ginger biscuits-we picked up Rachel and headed into the town of Jedburgh itself for lunch at the charming Simply Scottish Coffee Shop, and a stroll through this picturesque village where you truly might think time has stood still ("Brigadoon" come to life as it were).
It was back to Edinburgh in the late afternoon to get ready for dinner and the theater, but the next morning Fiona picked us up again, and this time drove us first to the Wallace Monument, which sits high atop the cliffs that overlook the site of the Battle of Stirling Bridge. If you missed Mel Gibson in the movie "Braveheart," William Wallace was the hero who led the Scots to victory at the Battle of Stirling Bridge in 1297, only to be defeated at the Battle of Falkirk in 1298 and eventually executed in London. (See the movie-or, of course, visit the monument-for a more complete history lesson … there\'s actually even a statue of Mel Gibson-as-Wallace at the monument.)
From the monument we went on to Stirling Castle which, like its Edinburgh counterpart, also sits atop the remains of an extinct volcano. The castle is undergoing renovation and restoration, but a number of rooms are open. From the grounds you\'re able to look over Stirling\'s Old Town. (If you eat lunch, as we did, at the restaurant on the castle grounds, treat yourself to the quintessential British dessert of strawberries and cream…clogged arteries be damned!)
We were a bit "castled out" by the time we left Stirling and just wanted to walk around a typical Scottish village so Fiona obliged by driving us to the delightful town of Culross. The red-tiled houses and whitewashed walls of this small village are kept up by the National Trust for Scotland, which might explain its picture postcard-prettiness, but we were all charmed by the cobblestone streets and peaceful air about the place. There are some sights to see, including the remains of the Cistercian Culross Abbey; the Study, a restored 17th-century house; and Culross Palace, a 16th-century merchant\'s house. Nancy and I though hadn\'t quite parted with enough of our money yet so we took the opportunity to visit the small gallery on the village square where we were able to pick up a few souvenirs of our visit.
It was back to Edinburgh after that, and the next day my friends left on a driving tour and I headed down to England. It was a short visit but it won\'t be my last. What I found charming about Scotland in movies and on television charmed me even more in person. Breathtaking (sometimes literally-note to self-do some more walking at home before the next trip) scenery, friendly people, and an easy-to-know sensibility that makes you feel at home from the start make Scotland a destination worthy of more than one visit.
If You Go
I took advantage of the new service offered by MaxJet Airways (http://www.maxjet.com/) from Dulles to London (MaxJet also flies from New York to London), and then took an EasyJet flight to Edinburgh. MaxJet is a new, all-business class airline that features reasonable fares and outstanding service. If you want to avoid the aggravation that accompanies most of air travel today, this is the way to go. True, there was a glitch when the plane\'s computer malfunctioned, causing a 4-hour delay, but during that time, the crew took us off the plane, provided us with pizzas, sodas, and movies, did their best to keep us informed of what was going on, and tried to make arrangements for those of us going on connecting flights (unfortunately, I did miss mine). It wasn\'t an ideal way to get my trip started, but the crew did all they could to make the situation more palatable, and once on the plane, you can\'t beat the comfortable leather seats, oodles of legroom, and portable individual entertainment systems. Check-in is also a breeze…it took me about a minute and a half (I kid you not), compared to the hour and a half it took my friends at their airline. There are private lounges in which to wait before your flight, and at London\'s Stansted Airport, MaxJet\'s home base, there is even a dedicated security line for MaxJet passengers. Round-trip fares this summer begin at $1750, but autumn fares-on sale now-drop to $1199 round-trip.
Edinburgh has a variety of hotel choices, but I chose to stay at the Number Ten Hotel, a sister to the Christopher North House Hotel (http://www.christophernorth.co.uk/) , located at 6 and 10, respectively, Gloucester Place. Located in the New Town, about a 10-minute walk from Princes Street, these two Georgian homes have been completely refurbished and are stylish and elegant but comfortable as well. My large first floor room was furnished in a blend of Asian antiques and traditional furnishings, with floor to ceiling windows that let in the not-always-in-evidence Scottish sun. The bathroom was small but well-designed and modern. Because of Scotland\'s preservation laws, modern interior additions such as elevators, aren\'t allowed, so if you don\'t want to climb steps, ask for a room on the first floor. Breakfast is served every morning two doors down in the Christopher North House-again, because of the strict rules against architectural changes, it was not possible for the hotel\'s owners to connect the two hotels from the interior so you must go outside and walk a few steps to the other hotel, but that\'s not a big deal at all. There is also a refrigerator, either in the room or, in my case, in the hallway outside the room, should you wish to provide your own snacks or meals. (Some of the rooms even have small kitchenettes if you\'re planning a long-term stay.) I loved this hotel and its friendly, helpful-and humorous-staff…when I called the first day to say I was touring a bit in town and would arrive later in the afternoon, I was met with, "But of course, madam…the sun is out today…we didn\'t expect you yet." Rates (except during the Edinburgh Fringe Festival in August) for the Christopher North House are: Single £88, Double £118, Executive Double £138, Executive Suite £158; for the Number Ten Hotel, Single £98, Double £128, Executive Double £148, Executive Suite £168.
I didn\'t get to sample a supposedly Scottish delicacy -fried Mars bars (yes, deep fried chocolate bars), but the rest of the meals we had in Scotland were delicious. The Indian Cavalry Club (3 Atholl Place) is the best Indian restaurant in Edinburgh, according to locals, and we certainly couldn\'t argue with them; Creelers Seafood Bistro (3 Hunter Square, Royal Mile) had great Scottish salmon; and the Michelin-starred Martin Wishart (54, The Shore) had an innovative menu that combined Scottish favorites with European presentation.
If you\'d like to see Scotland up close and personal, or you have specific interests-art, antiques, history, etc.-consider hiring a guide, even for a few hours. You can get in touch with ours, Fiona Maxwell, at fiona@touringscotland.co.uk or visit http://www.touringscotland.co.uk/. Fiona\'s rates for a full day of private driver guiding (up to 6 people traveling in the same group) are 260 pounds per day. For an overnight or extended tour for more than four people (with a larger vehicle), the rate is 360 pounds per day. Meals and accommodation and entry fees are not included in the cost. Fiona can arrange accommodations ranging from inexpensive bed and breakfasts up to exclusive five-star and boutique hotels. If she accompanies you on overnight trips from Edinburgh she charges for her accommodation and meals – approximately 60 pounds per day.
Every summer throngs of visitors from around the world descend upon Edinburgh for the annual Edinburgh Fringe Festival, this year scheduled for August 6-28. This extravaganza of performance art began in 1947 as a post-World War II effort to re-unite Europe through culture and has now grown into the largest performing arts festival in the world with more than 20,000 performances and 10,000 artists. Performances focus heavily on theater and comedy and lean toward the experimental. For more information on the Festival, visit http://www.edfringe.com/.
You can enjoy the countryside by horseback from Ferniehirst Mill Lodge (rooms are also available if you\'d like to spend the night). Email Alan and Christine Swanston, at ferniehirstmill@aol.com or visit http://www.ferniehirstmill.col.uk/
For information on touring Scotland, visit the Scottish Tourist Board, http://www.visitscotland.com/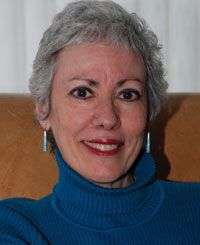 Carol Sorgen is a nationally recognized writer, editor, and public relations consultant. Her articles—on subjects as diverse as travel, health care, education, architecture, interior design, the arts, and business—appear in both print and on-line publications including The Washington Post, DC Style, Resort Living, The Baltimore Sun, European Homes & Gardens, Decorating Spaces, Chesapeake Home, WebMD, Baltimore Jewish Times and Washington Jewish Week…to name just a few.