Thrift Has Come Of Age
Thrift Has Come Of Age
By Barb Tobias
NABBW's Thrifting Expert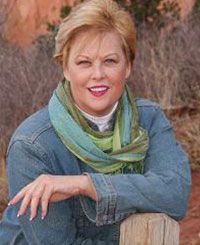 Times are changing. Back-alley thrifting is making its move onto Main Street, determined to stand front and center. Thrift shopping, utilizing secondhand products and conscious waste management are now in vogue. The early apologetic days are over. Thrifting has become a smart and environmentally responsible way of life.
Whether the swing was due to the downward spiral of the economy or to a nation answering the call to live consciously, Americans have begun to see the wisdom in buying recycled goods. Thrift shops are booming, and garage sales, tag sales and yard sales are not only a common clearing center for the nation's Clutter but have become a natty social Mecca as well.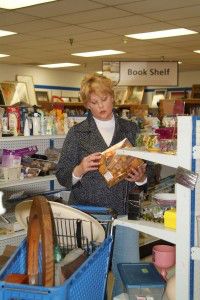 And, I am no longer a lone warrior in my pursuit of secondhand chattels. Multitudes of parsimonious shoppers are clambering aboard the thrift bandwagon. Parking lots are packed while the fashionable malls are experiencing record dips in numbers.
My passion has found acceptance within the ranks of the masses, and I have a voice. I am a mentor for those seeking to go green; a dicey Diva for those in quest of fashionably frugal decorations for their homes or bodies.  It took years, but along with me, thrift has grown up.
Barb Tobias is a professional speaker and inspiring coach who renovates lives, homes and wardrobes by sticking her curious little nose into other people's "thrifty business." After a lifetime of transforming trash into treasure, this savvy mistress of thrift shares her secrets to finding deals, repurposing before tossing, reconstructing the tattered and renewing things others view as passé in her recent release…Tossed & Found; Where Frugal is Chic. Her "tell all" book is not simply a journey of personal transformation, but teaches a newly frugal nation how to purchase, purge and profit from thrift.