Why Can\'t You Hear Me?
WHY CAN\'T YOU HEAR ME?
By Dr. Dorree Lynn, Ph.D.
NABBW's Expert on Boomer Women Sexuality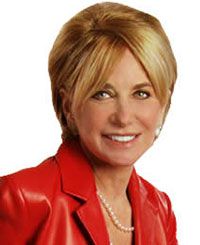 We all know the overused generalization that Men are from Mars, Women are from Venus, but sometimes when we communicate with our partner it seems as though we\'re millions of miles away from one another, trying to have a conversation while actually standing on Mars and Venus.
Couples often get into communication conflicts without even knowing whether they are differing about style or content. As with sex, many men prefer to cut right to the chase, while women may tend to talk on and on and on…
Primarily, by nature alone, men are fixers and believe they are being helpful when they trying to solve a problem. Women on the other hand, tend to talk in order to be understood, not necessarily to have the specific problem solved.
In many cases, a woman\'s problem may have more to do with the feeling of not being understood than it does with the actual incident or root of the issue. This often leads the woman to continue talking and trying to be understood, while the man may just hear that there are more and more problems he is failing to solve, until tempers or resentments build. Picture a straight line and a circle trying to square dance-not pretty.
There are many more reasons for miscommunication, and we have all been guilty of them at one point or another. Sometimes one person in a conversation will interrupt the other person because they think they know what is about to be said. There\'s also the case of unintentionally tuning out the other person while trying to form the perfect response.
To avoid the kind of head-to-head arguments that most often will not lead to hot and heavy make-up sex, it can help to have an open minded, objective, and calm face-to-face discussion over a relaxed dinner before your hurt overtakes either one of you. Honest communication and advice listening are difficult and almost always take practice, but they lead to healthy outcomes.
Consciously or unconsciously, people may block or avoid effective communication for any number of reasons, including:
Fear of feeling vulnerable or exposed.
Fear of being rejected or abandoned
Lack of positive communication skills
Anxiety about the other person\'s anger or disapproval
Fear of being discovered as a fraud
Fear of revealing a painful secret
Feeling shame about something they think is bad about themselves
Feeling guilty about something they did
Any of these unresolved issues can derail an otherwise positive attempt at discussing a relationship issue or proposing solutions. Remember, we are all, on one level or another, allergic to criticism. Some people break out in argument at the thought of criticism, others may react by withdrawing and seething rather than boiling over, only to explode later. You should know your partner best, so be aware of their sensitivities if necessary. And never forget the end goal: to get back to loving one another and being happy.
Dr. Dorree Lynn, NABBW's Boomer Women Sexuality Expert is the founder and Editor-In Chief of FiftyandFurthermore.com, a lifestyle website that is known for offering sexy, savvy and sage advice for grownups over 50. She also blogs at www.DrDorreeLynn.com and writes a column in Upbeat Senior. She is a practicing psychologist and life coach in Washington, D.C. and Florida with over 4 decades of experience.