Plenty of Fish in the Sea: Seeking Love After 50.
Plenty of Fish in the Sea: Seeking Love After 50.
By Dr. Dorree Lynn
NABBW's Boomer Women Sexuality Expert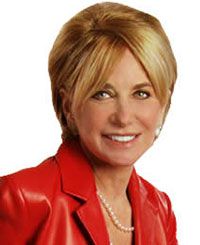 "Wouldn't you love somebody to love?"
Both Grace Slick and the late, great rocker Janis Joplin certainly thought so. (Remember, Grace and the Jefferson Airplane sang "Somebody to Love?" And Joplin was famous for "I Need a Man to Love"…)
In today's fast-paced, ever-changing world, many people in their 50s, 60s, 70s (and beyond) suddenly find themselves unwillingly and often unexpectedly alone.
Unless you want to give up shared sex entirely and live by yourself, the time may come when you are once again (or perhaps for the first time) seeking a partner.
Are You Ready to Start Dating?
At any age, the thought of dating can be both a thrilling and a chilling prospect.
Dating after 50 can be a strange, even scary experience, as well as an exciting and empowering adventure.
So much depends on one's attitude, self-confidence, and practical knowledge about how to navigate the after-50 dating world.
You ask yourself:
Am I too old?
Where do I look?
Is there really anyone for me out there?
Will he/she really like me?
Am I attractive enough?
What will I do?
What will I wear?
Is it really worth the bother?
And what about sex? If I go out, do I have to put out?
Do folks after 50 still seek the same things in a partner that they wanted in high school or their last marriages? Do I even know what my needs and desires are?
Most of us don't know exactly what we want.
That's why it's called the "dating game," as much as that term may make you cringe. The game of dating after 50 is often as much about discovering who you are now, at this stage of your life, as it is about finding a good partner. So if you'd rather have a root canal than even think about dating, the first step in the dating game is to understand that you really can do this.
Even you, "at your age," can learn about yourself and be open to the possibility of finding love and happiness. Whether you are straight, gay, lesbian, bisexual, transgender, or exploring, and no matter how you look, where you live, or what your health status, there are gazillions of single people in the world and many of them could easily be a good match for you.
But it doesn't happen automatically. You can't just sit home and expect Mr. or Ms. Right to magically appear at your door. There are plenty of fish in the sea, but you do have to leave the office or your house to find them. Dating after 50 takes some research, smart thinking, a cautiously open heart, and the willingness to learn more about yourself on route to your future.
Ten Top Tips:
You are never too busy to date.
You are a catch. Consider your assets, your interests, your wisdom and all your Bonus Years have taught you.
Dating is an education. Use each dating experience to learn something and to say "thank you" for the education.
Use the Internet, but use it wisely. Email and phone calls are worth the effort BEFORE you meet someone.
Use Truth in Advertising. Be realistic about yourself, your wonderful qualities and if you are posting a picture, use a recent one.
Meet for lunch coffee, tea or a drink. That way if you are bored, you haven't wasted time and can leave quickly.
Be honest. If you don't want to see someone again, tell him or her you think they are nice, but that the two of you aren't a good match. You may meet many frogs before you find a worthy partner.
Do activities that you like with single or married friends. That way you can still have a good time, even if you haven't met your perfect soul mate.
Dating is not a romantic fairy tale. Accept yourself with your wonderful qualities as well an as your flaws. At this age, we all come with baggage.  Know your own and seek someone else whose baggage is tolerable as well.
Make a "three bears" wish list. Not too loose, not too tight, but realistically "just right" enough to receive a surprise package.
One last special rule:
CONDOMS ARE A NECESSITY! THE LIFE YOU SAVE MAY BE YOUR OWN!
Dr. Dorree Lynn, NABBW's Boomer Women Sexuality Expert is the founder and Editor-In Chief of FiftyandFurthermore.com, a lifestyle website that is known for offering sexy, savvy and sage advice for grownups over 50. She is also a practicing psychologist and life coach in Washington, D.C. and Florida with over 4 decades of experience.