Looking for Love in All the Right Places
Looking for Love in All the Right Places
By Dr. Dorree Lynn, Ph.D.
NABBW's Expert on Boomer Women Sexuality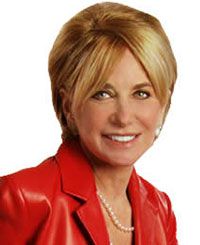 Back in the dating scene and feeling a bit outnumbered and overwhelmed? RELAX!
Step 1: Take deep breaths. This isn\'t going to be as horrible of an experience as you think. This is an exciting adventure! You are about to learn new things about yourself as you start a new life and make new friends, and one of the best ways to start is to start becoming in things that interest you.
Don\'t just go to some place that you think might have that dreamy person you\'re looking for, go in search for someone who you can find someone with similar interests and build a friendship or relationship atop common ground.
Also, when you discover activities to do and interest that spark your passion, you will more likely have a good time, feel good about yourself, and become a more passionate lover when you find your next partner!
Here\'s a list of possibilities to get you creative juices flowing:
Groups and activities that make you feel accomplished, like art classes, book clubs, cooking classes, just-for-fun sports leagues.
YOGA! Joining a yoga class is not only great, low-impact exercise, yoga centers typically nurture unique bonds and friendships between people of all backgrounds and interests.
Volunteer! Community centers, hospitals and nonprofit organizations are always in need of good help and they offer you a chance to get out in the world where you can meet and mingle with new people.
Scour the local newspapers, online forums and sites, and community \'zines looking for something to do. Typically you can find fun, inexpensive events that are great to bring a wingman or a sidekick along.
Follow your real interests. If you\'re a jogger, join a jogging group. If you enjoy museums, then go to museums. There are groups for almost every interest in most cities!
Go anywhere that has a sense of community, including local churches and temples (even if you are not religious and not a member).
Don\'t limit yourself to singles groups. Married people often have single friends! Network wherever you happen to be.
With all of the advances in social technology, perhaps there\'s a blast from the past with a history the two of you can rekindle. Go surfing online for the next great catch!
Tell people you are in the market. Assure your old buddies and new friends that their task is solely to introduce you to potential dates, and then reassure them that you won\'t hold them responsible for the outcome. This is not the time to be shy or too proud. Keeping your desires a secret stops other people from helping you. Do you really want to sit at home alone and have sex with yourself for the rest of your life?
Dr. Dorree Lynn, NABBW's Boomer Women Sexuality Expert is the founder and Editor-In Chief of FiftyandFurthermore.com, a lifestyle website that is known for offering sexy, savvy and sage advice for grownups over 50. She also blogs at www.DrDorreeLynn.com and writes a column in Upbeat Senior. She is a practicing psychologist and life coach in Washington, D.C. and Florida with over 4 decades of experience.