Getting an STD From Your Partner During Midlife
Dear Dr. Dorree,

I started seeing this really nice guy about four months ago, and I was really starting to like him, but I just found out he gave me gonorrhea! Can you believe it, at my age? I feel like a fool.

—Katrina, 69
Katrina,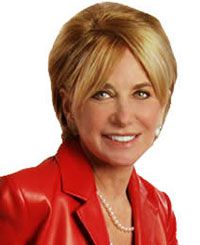 No one likes to hear they picked up a sexually transmitted disease (STD). We tend to think this sort of thing only happens to teenagers and prostitutes, but of course, that's not true. STDs are passed around at every age— even to very nice people like you. That's why we say everyone, even people who don't have to worry about pregnancy, need to use condoms every time they have a sexual encounter. And furthermore, the ones that feel good are no good—meaning the lambskin condoms that slide on so smoothly and feel so good do not make good barriers against disease.
Sex without condoms is the main reason why STDs, including HIV/AIDS, are on the rise among men and women over 50. If you or your lover gets an STD, don't panic. Most can be treated quite effectively with antibiotics from your Healthcare provider. Discuss everything you know, as soon as you know it, with your sexual partner.
And don't automatically assume he or she has been cheating on you. Not all STDs have immediately noticeable symptoms, so your bedmate may have been infected for quite some time.
Dr. Dorree
Dr. Dorree Lynn — Boomer Women Sexuality Expert
Practicing Psychologist and Life Coach
Dr. Dorree is the founder and Editor-In Chief of FiftyandFurthermore.com, a lifestyle website that is known for offering sexy, savvy and sage advice for grownups over 50. She is also a practicing psychologist and life coach in Washington, D.C. and Florida with over 4 decades of experience