Day Trips & Hotel Sex
Day Trips & Hotel Sex
By Dr. Dorree Lynn, Ph.D.
NABBW's Expert on Boomer Women Sexuality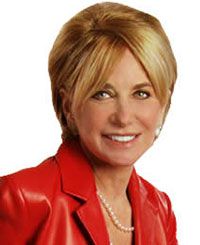 Sometimes it seems like there's nothing better than taking a trip with that special someone, spending the day seeing the sights and finishing the night with some nice, no holds barred hotel sex.
Often, our daily lives get the best of us. We give our all at the office and then we're give out by the time we get home. Sometimes we have to remove ourselves from the mundane day-to-day, get out of town for a bit, and just spend some quality time with someone we care about.
The benefits of hotel sex are numerous. Something about being in a new place, away from home and all the drudges of every day life, can have a positive impact on attitude, mental and physical health, and can improve the bond between partners.
Taking a trip together also gives you an opportunity to work together—deciding on a destination, figuring out how to get there, coming to an agreement on what to do once you're there, and finally, celebrating your love in a room that isn't filled with piled up laundry and photos of your family watching your every move.
Hotel sex also gives you an opportunity to switch your sexual style. It's not every day that you can have sex on a hotel balcony overlooking the ocean or the city, or to find a four poster hotel bed that you might consider being tied to, or fancy stand-up showers that allow you to fulfill a steamy fantasy, or simply a room in which you can be as loud as you want and not have to worry about facing the neighbors the next morning!
But sex isn't the only reason to go on a short vacation. Don't get me wrong, it's a great reason, but not the only reason. The simple act of getting away together is, or at least should be, the purpose of your trip. For example, my husband and I both lead very busy professional lives. Even though our offices are next to one another, we still often find it difficult to spend romantic time together.
When work starts with 9am meetings and ends with 8pm dinner functions, our "us time" is far and few between. So we try to take a short trip at least twice a month, if not to have unadulterated intimacy than to just get out of town, see something new, and have the time to focus on one another without any distraction or interference, to remind ourselves why we love one another.
Day trips don't have to be expensive. Hotels often have weekend and holiday specials. Also, check to see if your credit cards give you points that you can redeem for free hotel or airline tickets. There's also the option of house-swapping with a friend, or simply staying at a friend's house who might be out of town. You can even go camping. Ultimately, it's the newness and the change of atmosphere that makes the difference!
Dr. Dorree Lynn, NABBW's Boomer Women Sexuality Expert is the founder and Editor-In Chief of FiftyandFurthermore.com, a lifestyle website that is known for offering sexy, savvy and sage advice for grownups over 50. She also blogs at www.DrDorreeLynn.com and writes a column in Upbeat Senior. She is a practicing psychologist and life coach in Washington, D.C. and Florida with over 4 decades of experience. Previously published at fifyandfurthermore.com.