50 Shades of Grand
50 Shades of Grand
By Dr. Dorree Lynn, Ph.D.
NABBW's Expert on Boomer Women Sexuality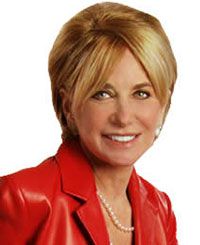 "He follows with two sharp thrusts, and he freezes, pouring himself into me as he finds his release"… Shocked? Irritated? Excited? This quote is from the Book, "50 Shades of Grey" by E.L. James, which gives us explicit erotic scenes and a look into a world full of racy sexual fetishes.
Whereas Harlequin novels once grabbed the hearts of so many women reading in private, this New York Times Bestseller now grabs the attention of women of all ages who, thanks to e-readers and a simple cover, are burning through the pages wherever and whenever they can.
Unlike the Fabio-driven erotic literature of the past, 50 Shades of Grey provides a detailed and uninhibited account of sexual encounters that have an edge that garnered worldwide media attention for the book and even had it pulled from some public libraries.
No wonder this book is on everybody's lips, allowing readers to become more open to discuss their own sexuality with their friends and fueling discussions about fantasies, desires, wishes and secrets. Despite what many younger people may think, or what some older people may believe, your sexuality is your birthright forever!
Erotic literature allows people to be more perceptive and open about their sexuality, so why not you. This particular book has done exactly that, and not just for singles but for couples as well, giving them the ability to exchange fantasies, wishes and desires and to achieve a more satisfying sex life because of it. Literature in this genre gives us an opportunity to see many different sides of the possibilities of sex.
50 Shades of Grey focuses on a dominant protagonist and gives us fictional insight to the sexual dealings of a man who likes to be in control. Whether that is something that you can relate to or see yourself finding an attractive quality–the need to be controlled or in control—remember that fantasies differ between people. By opening our minds to discussion and conversation about intimate wishes we can break free and turn those fantasies into reality.
But reality is different then the world of literature, where fictional characters in erotic literature do not have to worry about the real life consequences of leading an irresponsible sex life. With the rising numbers of reported cases of STDs and HIV in the over 50 age group, we have to remember the importance of safe sex. Studies have found that among people with at least two sexual partners only 56% of people over the age of 45 reported using condoms the last time they were intimate, compared to the 80% of the 18-to-24 year olds.
Unprotected sex at any age is a behavior that needs to be stopped dead in its tracks before it stops us dead in ours. With age comes wisdom, not immunity, so use your wisdom wisely. 50 Shades of Grey's billionaire protagonist Christian Grey might not have to worry about his sexual fate, or that of his submissive lover, however you do! Educate yourself, communicate with your partner, talk to your doctor, and then grab hold of the reins and rediscover your sexuality.
From Grand Magazine 07/08 2012
Dr. Dorree Lynn, NABBW's Boomer Women Sexuality Expert is the founder and Editor-In Chief of FiftyandFurthermore.com, a lifestyle website that is known for offering sexy, savvy and sage advice for grownups over 50. She also blogs at www.DrDorreeLynn.com and writes a column in Upbeat Senior. She is a practicing psychologist and life coach in Washington, D.C. and Florida with over 4 decades of experience.