Wacky Retirement Words you Won't Find in Webster's
Wacky Retirement Words you Won't Find in Webster's
By Jan Cullinane
NABBW's Associate for The New Retirement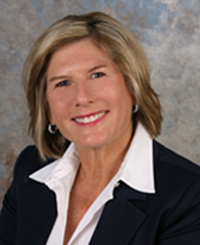 Retirement is changing, and choice is the new normal. Continue to work? Start a new career? Relocate? Stay? Have adult kids live with you?
Women and men approach this transition in different ways, so it's not surprising that new retirement lingo has blossomed. Here is a baker's dozen of words/acronyms you won't find in an ordinary dictionary.
Related to Relocation:
Fanby (find a new backyard) – People looking to relocate. Some are "serial relocators," perhaps Moving outside of the United States, followed by relocation to an active-adult community, and finally residing in a CCRC (continuing care retirement community).
Ruppies (retired urban professionals) – Having lived in the 'burbs, Ruppies are moving to cities to enjoy the amenities this kind of living can offer.
Splitter – Those who split their time between two (or more) homes. About six percent of us own a second home, according to the U.S. Census.
Related to Children:
Kidult – People between the ages of 18 and 25, often financially and psychologically dependent on their parents . They're caught in the transition between childhood and adulthood, also known as "adultolescence."
Kippers (kids in parents' pockets eroding retirement savings) – Remember to save for your own retirement first, since the kids have more time than we do to save for the future.
Skier (spending the kids' inheritance) – Travel, luxury cars, multiple homes, eating at expensive restaurants. Skiers are going to enjoy burning through their money before they die. It gives the word skiing a whole different meaning.
Related to Marital Status:
Freemales – A growing number of women worldwide who are single by choice. Delete "spinster," "old maid," and "crazy cat-lady" from your vocabulary NOW.
Gray Divorce – Divorce among those 50 and older (think Rhea Perlman and Danny DeVito). The National Center for Family and Marriage Research at Bowling State University reports that the divorce rate in this age group has doubled over the last decade, and now makes up 25% of all divorces.
LATs (living apart together) – Couples in committed relationships who maintain separate residences. LATs are often mature, divorced women who don't want to uproot their lives because of children or a job. LATs are in contrast to LTAs (living together apart) – no longer a couple but remain in the same household because of finances, children, or the perception of social stigma.
Related to Working:
Jhobby – Turning a hobby into a paycheck. For example, my friend Barbara designed jewelry for her friends and family for special occasions. Now she sells her exquisite creations to boutiques. Annie, a shopping addict, has parlayed her passion into a part-time job as a secret shopper.
Returnment – Going back to work after retiring from a primary career.
So, now you're up to speed on the new retirement lingo. If I could only use some of these terms in "Words with Friends!"
Jan Cullinane is a speaker, author, consultant, and retirement expert. She has been featured on TV, radio, and in many newspapers and magazines. Clients include Ford Motor Company, Deloitte & Touche LLP, the federal government, the Smithsonian Institution, Wachovia Securities, and Wells Fargo Advisors. Jan has a bachelor's and master's degree from the University of Maryland. Her books include "AARP's The Single Woman's Guide to Retirement" (John Wiley & Sons), "The New Retirement: The Ultimate Guide to the Rest of Your Life" (Rodale), and "Retire Happy!" (Hallmark Gift Books). Jan lives in Palm Coast, Florida and can speak backwards fluently!  Visit Jan at http://www.jancullinane.com/.