Retirement Reading 101
This month, I\'d like to share with you a list of a dozen books on a variety of topics. Although not all are targeted specifically to retirees or those contemplating the transition, they all provide food for thought. Happy reading!
Finances:
Personal Finance for Dummies by Eric Tyson. Wiley, 2006.
Dave Barry\'s Money Secrets by Dave Barry. Three Rivers Press, 2006 (hilarious satire of personal finance)
Physical Health:
The Volumetrics Eating Plan by Barbara Rolls. Morrow Cookbooks, 2005
You: The Owner\'s Manual by Michael Roizen. Collins, 2005
Emotional Health/Spirituality:
Celebrating the Rest of Your Life by David Yount. Augsburg Books, 2005.
The Joy Diet by Martha Beck. Crown, 2003
Psychology:
Retired with Husband by Mary Louise Floyd, Vanderwyk & Burnham, 2006
Learned Optimism: How to Change Your Mind and Your Life by Martin Seligman. Vintage, 2006
Travel:
Unbelievably Good Deals and Great Adventures That You Absolutely Can\'t Get Unless You\'re Over 50, 2007-2008 by Joan Rattner Heilman. McGraw-Hill, 2006
Bed & Breakfasts and Country Inns, 18th edition, by Deborah Edwards Sakach. American Historic Inns, 2006
End-of-Life Issues:
Chicken Soup for the Grieving Soul: Stories About Life, Death and Overcoming the Loss of a Loved One by Jack Canfield and Mark Hansen, editors. Health Communications, 2003
Good End by Michael Appleton. Hats Off Books, 2005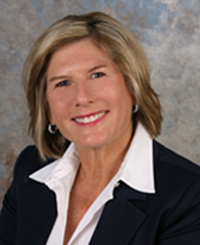 Jan Cullinane is the co-author of The New Retirement: The Ultimate Guide to the Rest of Your Life (Rodale, 2007). She gives seminars on the (primarily) non-financial aspects of retirement through her company, "Retirement Living from A to Z."