10 Quotes to Live By
Looking for a few good words? Here are some quotes that deliver some excellent advice in just a few words:
"Don\'t simply retire from something; have something to retire to." – Harry Emerson Fosdick
"Do one thing every day that scares you." – Eleanor Roosevelt
"Twenty years from now you will be more disappointed by the things that you didn\'t do than the ones you did do. So throw off the bowlines. Sail away from the safe harbor. Catch the trade winds in your sails. Explore. Dream. Discover…" – Mark Twain
"Home is where the heart can laugh without shyness." – Vernon Baker
"If you have built castles in the air, your work need not be lost; that is where they should be. Now put the foundations under them." – Henry David Thoreau
"Choose to live in a place where your eyes are always open to the positive possibilities." – Ralph Marston
"Two roads diverged in a wood, and I – I took the one less traveled by, and that has made all the difference." – Robert Frost
"Money is better than poverty, if only for financial reasons." – Woody Allen
"A tax loophole is something that benefits the other guy. If it benefits, you, it is tax reform." – Russell B. Long
"You can get old pretty young if you don\'t take care of yourself." – Yogi Berra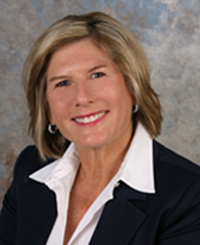 Jan Cullinane is the co-author of The New Retirement: The Ultimate Guide to the Rest of Your Life (Rodale, 2007). She gives seminars on the (primarily) non-financial aspects of retirement through her company, "Retirement Living from A to Z."