Single Women Don\'t Find All Homes Equally Desirable: To Attract Them, New Home Builders Need to Learn the Importance of Two Things: 3 BR & Women-Centered Design
Single Women Don\'t Find All Homes Equally Desirable: To Attract Them, New Home Builders Need to Learn the Importance of Two Things: 3 BR & Women-Centered Design
By Jan Cullinane NABBW's Associate for The New
Retirement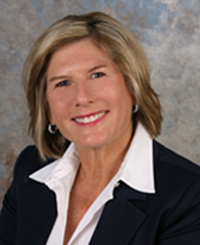 Single women are the second-largest group of homeowners after couples, and they purchase almost twice as many homes on a first-time and repeat basis than single men do, reports the National Association of Home Builders.
More women than men live alone, and single women are more likely to own their homes than single men (56 percent compared to 47 percent). Recognizing that in 91 percent of home purchases, women are the prime drivers of the transaction, more and more builders are creating "women-centric" homes.
Research by Design Basics, a home-plan company based in Omaha, Nebaska, identifies four features and activities women tend to focus on when buying a home:
STORAGE:
If a house has a garage, most people enter and leave their home through it, so it helps to have a garage-entry foyer with storage for shoes, keys, bulk items and papers. (Such an area can also serve as a place where a pet can hang out when home alone.) Since the kitchen is the real center of the home universe, provide storage in the form of kitchen garages (i.e., countertop storage that can be hidden behind a pull-down door when not in use), walk-in pantries with sturdy shelves, and pull-out drawers and racks for organizing (and hiding) stuff. Partitioned drawers in the bedroom bath and customized Closets help house items in assigned spots.
ADAPTABILITY: 
It's been said that houses are often designed as "Peter Pan homes," meaning they're built as though people will never grow up (and old). Women-centric homes built for people 50-plus integrate universal design principles, so the homeowner can age in place. Examples of universal design features include varied counter heights (to accommodate either standing or sitting), comfort-height toilets, rocker switches for turning on lights, wide hallways, at least one entrance without steps, and a first-floor bedroom, bath and laundry room.
The most popular number of bedrooms? Turns out it's three, because in addition to a master bedroom and a guest bedroom, women want the flexibility of using a third bedroom for exercising, crafting or as a home office, perhaps for starting a business.
(According to research by Babson College, 1 in 10 women between the ages of 55 and 64 plans to work for herself.) Having two master bedroom suites on the first floor provides a homeowner with the option of taking in a similarly aged or older housemate.
RETREAT:
A home should be a place for unwinding. Outdoor living areas (such as covered front porches or enclosed courtyards), indoor reading nooks, curbless showers with seats and perhaps an exercise room can help accomplish that goal. Relaxation requires feeling secure, which is why a home security system, good outdoor lighting and an attached garage are important as well.
ENTERTAINING:
Spaces for hosting get-togethers are important ingredients in a woman-centric home. Open floor plans that consider the view into the kitchen (so someone working there can be seen but the dirty dishes won't be), a kitchen island or bar that can accommodate having friends over for coffee and outdoor spaces conducive to conversation are women-centric ideas that designers and builders are integrating into house plans.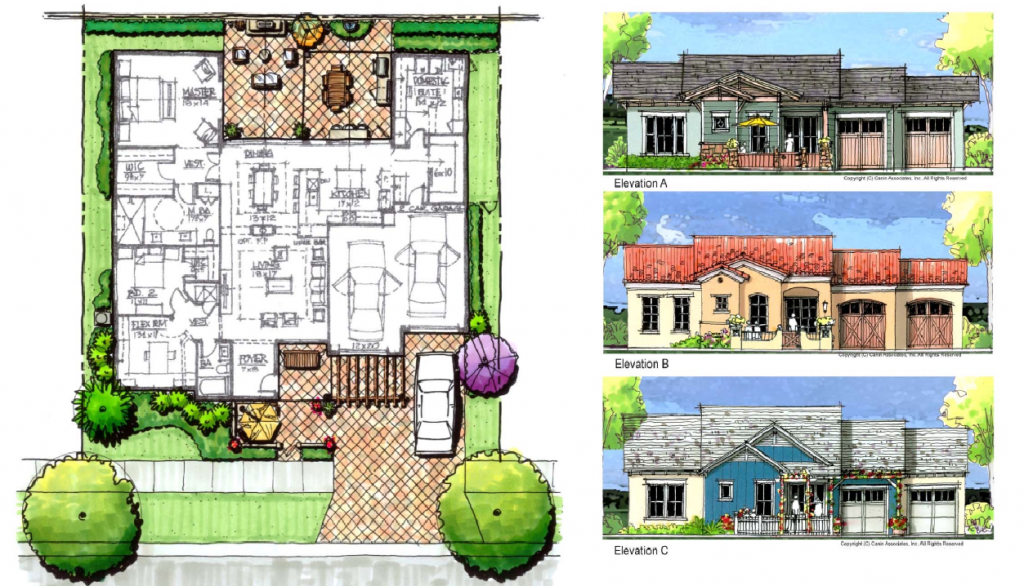 "Women-centric" wish lists include that a home be easy to maintain (inside and out), feature high-efficiency windows and appliances, contain heavy-duty insulation, use "green" building materials and systems (provided they're not too expensive) and operate as "zero net" housing that produces as much energy as it consumes.
How the house and the elements inside it are located is also key. For instance, fixtures need to be installed where they are most likely to be used. (e.g. A bathroom or dressing area vanity needs a blow-dryer outlet.) Beyond the home, the larger community's structure, nearby resources, safety and quality are of significant importance.
All square footage isn't created equal, and builders interested in selling to the growing demographic of 50-plus female homeowners get the message. With apologies to Virginia Woolf, today's women don't just want A Room of One's Own, they want A House of One's Own.
Jan Cullinane is a speaker, author, consultant, and retirement expert. She has been featured on TV, radio, and in many newspapers and magazines. Clients include Ford Motor Company, Deloitte & Touche LLP, the federal government, the Smithsonian Institution, Wachovia Securities, and Wells Fargo Advisors. Jan has a bachelor's and master's degree from the University of Maryland. Her books include "AARP's The Single Woman's Guide to Retirement" (John Wiley & Sons), "The New Retirement: The Ultimate Guide to the Rest of Your Life" (Rodale), and "Retire Happy!" (Hallmark Gift Books). Jan lives in Palm Coast, Florida and can speak backwards fluently!  Visit Jan at http://www.jancullinane.com/. This article was originally published by the AARP.
NOTE: Floor plan and elevations courtesy of Canin Associates © 2013 All Rights Reserved