Recovering Stolen Property in Probate
Recovering Stolen Property in Probate
By Liza Weiman Hanks
NABBW's Estate Planning Expert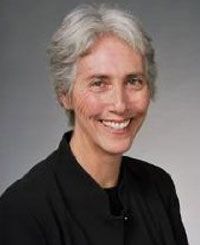 Dear Liza: I have a sister who came into my father's house after he passed away and took the only valuable item in the house. My grandmother gave it to my father over 30 years ago. It was in the house as long as I can remember.
I strongly protested and requested for her to return it back to my father's estate since. No positive response as to date.
It has been now over 2 years and we are not on talking terms. I have just been appointed as the administrator of my father's estate. What is the legal solution of resolving this situation?
As the administrator of the estate, you have a fiduciary duty to collect all assets owned by the estate. I don't know what state you live in. In California, where I practice, the Probate Code allows you to file a petition with the probate court that requests the court to issue an order to your sister requiring return of the valuable object to the estate.
If the court agrees with your petition, it can issue that Order. Enforcing the Order, though, is another matter. (Your sister may just return the object; but, than again, she may not!) I suggest you consult a probate attorney in your area about drafting such a petition.
Liza Weiman Hanks is an attorney who specializes in estate planning for families of all ages. She is a Certified Specialist in Estate Planning, Trust, and Probate Law by the State Bar of California Board of Legal Specialization. A graduate of Stanford Law School, she has also served as an instructor at the Santa Clara University Law School and practiced with the state of California and a prestigious Silicon Valley firm. Liza is also the author of The Mom\'s Guide to Wills and Estate Planning and The Trustee\'s Legal Companion. She lives with her family in Campbell, California.