Summer Parties
Summer Parties
By Regina Leeds, The Zen Organizer
NABBW's Organizational Skills Expert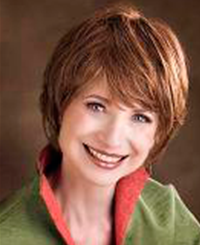 After Memorial Day Weekend the weather cooperates and we all dream about an outdoor party. We\'ve been cooped up all winter and it feels like time to release \'ye olde BBQ\' from its winter slumber. You know me: I need a plan. Here are some things to consider before you send out your Evites or pick up the phone.
The Devil is in the Details
The idea of a party is always exciting, isn\'t it? And here I am about to throw cold water on your plans with mention of the dreaded \'B\' word. Not that word but rather budget. If you follow your heart you might wind up broke at the end of the month or worse with unexpected credit card charges. Let\'s look first at your finances and see what\'s in the \'expendable income\' column. Do you want to use all of that for your party or just a portion? What\'s that you say? You don\'t have a budget!? Check out One Year to an Organized Financial Life for detailed instruction or google \'budget\' for immediate assistance.
Who would you like to invite? Toss out every name you can onto a sheet of paper. How many people are on your list? You might count and realize immediately that it\'s too many. Perhaps more than too many to feed it\'s too many for your home and backyard to handle. Do some whittling down. We all have \'A listers\' who are automatically invited to every social event we host. Noodle with the rest of your list. Strive to create a good mix of personalities.
Another way to save on expenses for a party is by giving your guests assignments. There\'s always someone with a winning potato salad they love to whip up for parties or someone (like me) who lives down the street from an extraordinary bakery. In today\'s economy the important thing is to share quality time with loved ones. No one should be embarrassed if they need to ask friends to make a contribution to a party. You\'re doing the planning; you deserve a little help. (Don\'t forget to factor in whatever beverages you wish to serve.)
Once you have the guest list and the menu (and/or food assignments) you can start planning how the place is going to look. Do you want to decorate? Is this a lazy summer weekend get together or a Fourth of July bash? Will you use paper plates? What about silverware vs. plastic? Do you have tablecloths and coolers? Take some time to list all the items you need and see how many you have from previous gatherings. If you are giving out assignments to guests remember that someone might like to bring paper goods rather than a food item.
Clear the Clutter
When you have the details worked out, it\'s time to make your home \'party ready.\' One of the best tips I can share is this: don\'t open your entire home to your guests. They don\'t have to take a tour, see any of the bedrooms or use more than the designated guest bathroom. How will you keep them out? Lock the doors in question or post a sign that says: \'Please do not enter.\' If you have pets you can always use them as excuses. \'Do not open: Cat/Dog inside!\'
This may mean you have less to organize for the event. Before you dive in, walk though with what I call \'Fresh Eyes.\' If you were a guest, how would these rooms strike you? Is there clutter everywhere or do they simply need to be cleaned? If you don\'t have time to clean, can you hire someone? Clutter collects as the result of unmade decisions. Go through and eliminate as much debris as you can. Toss old magazines, newspapers, invitations for sales and events that have passed etc. Put things in the rooms where they belong. You know, like those coffee cups that are collecting in your bedroom. And then figure out the best way to organize whatever is causing the clutter. Needless to say the best solutions for clutter clearing are in my books!
Clean Up
Look ahead to the end of the evening and be sure you aren\'t doing all the work by yourself. If you have a large family I trust you are going to have tasks so that everyone will share clean up chores. You might want to offer your children a few extra dollars if they are especially helpful. For those of you who are alone or empty nesters, see if you can hire someone to help out. Your teenagers may be gone but someone else\'s may be in need of spending money for school.
In \'One Year to an Organized Life,\' I spend the entire month of November getting you ready to celebrate Thanksgiving. After all if you can pull off \'The Mother of all Dinner parties\' everything else is a breeze! You\'ll find detailed instructions there. These cliff notes will get you started. Get organized and put the details behind you. Your guests hope to enjoy the party with you!
Regina Leeds, the Zen Organizer, is the author of eight books on the subject of getting organized. Her book, One Year to An Organized Life has been chosen as Book of the Quarter by Fedex. In June, it will go into displays in 7,500 FedEx locations across the country. One Year to an Organized Life with Baby is her newest book. Read more about The Zen Organizer at www.reginaleeds.com.