Safe, Effective, Non-toxic Sunscreens Protect Against Sunburn & Skin Cancer
Safe, Effective, Non-toxic Sunscreens Protect Against Sunburn & Skin Cancer
By Diane MacEachern
NABBW's Going Green Expert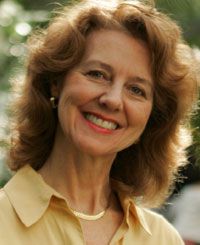 Sunburn season officially kicked off Memorial Day weekend. Are you prepared? After all, you don\'t want to get skin cancer like me, do you?
To be protected, you need to reduce your exposure to two kinds of sun rays:
1) UVA, which causes wrinkling and ageing, and 2) UVB, which can cause basal cell (what I got) and squamos cell carcinoma.
Most people rely on some kind of sunscreen or sun block to keep them safe. But according to the EWG Sunscreen Guide compiled by Environmental Working Group, a non-profit research institute that analyses sunscreens and sun block every year right before summer begins, only about 25% of the 1800 products analyzed deliver great protection from the sun without using dangerous chemicals you probably don\'t want to apply to your skin.
I\'ve linked to some of the sunscreens that pass muster for safety and effectiveness below. In case you can\'t remember brand names, here are the ingredients you should look for when you shop:
ZINC OXIDE-BASED CREAM OR LOTION SUNSCREEN WITH AN SPF OF AT LEAST 30
Read the label of any product you\'re considering carefully. Choose a sunscreen that contains the active ingredient of zinc oxide (NOTE: EWG also recommends titanium dioxide or 3 percent avobenzone, but Marie Veronique Organics, one of EWG\'s highest rated sunscreen manufacturers, makes a convincing case here for sticking with zinc oxide-based products).
Avoid oxybenzone, a hormone disruptor, and vitamin A (retinyl palmitate or retinol), which may actually increase the risk of skin cancer or other skin problems.
Use creams or lotions, not sunscreen sprays or powders.
Use an SPF of at least 30, and apply it at least 20 minutes before you need protection.
Buy sunscreens that do NOT contain bug spray. Apply bug repellant separately if needed.
EWG says "the major choice in the U.S. is between "chemical" sunscreens, which break down in the heat and sun, penetrate the skin and may disrupt the body's hormone systems, and "mineral" sunscreens (like zinc), which often contain micronized- or nanoscale particles of those minerals."
After reviewing the evidence, EWG determined that mineral sunscreens offer the safest choice currently. They are stable in sunlight and do not appear to penetrate the skin. Plus, they protect against UVA, a leading contributor to skin cancer. If you don\'t like mineral products, EWG recommends you use a sunscreen containing 3 percent avobenzone and without oxybenzone, but scientists recommend parents avoid using oxybenzone on children due to penetration and toxicity concerns.
BRANDS RECOMMENDED IN EWG\'S SUNSCREEN GUIDE
Among the best sunscreens EWG recommends are the following, which you can find online, in our own Amazon store, or possibly in your local drugstore or supermarket. All of those listed below have an SPF of at least 30.
Marie Veronique Organics – Moisturizing Face Screen SPF 30
Badger – Lighlty Scented Lavender Sunscreen and Baby Sunscreen with Chamomile and Calendula
Blue Lizard – Australian Sunscreen, Face
Burt\'s Bees – Baby Bee Sunscreen Stick
California Baby – Everyday/Year-Round Sunscreen Stick and No Fragrance Sunscreen Stick
Seventh Generation – Baby Sunscreen
(Here is the complete list of EWG\'s Sunscreen recommendations)
PROTECT YOURSELF FROM THE SUN!
Even before you buy sunscreen, think about ways you can protect yourself from the sun.Why? Because people who use sunblock alone may be more likely to get skin cancer, since they actually spend more time out in the sun than those who don\'t use sunscreen. If at all possible, avoid direct sunlight, especially between 10 a.m. and 4 p.m. when the sun is most intense.
That doesn\'t mean you need to stay inside! It\'s summer, after all, and a great time to enjoy the outdoors. If you\'re at the beach, take shelter under a shady umbrella when you\'re not in the water. If you\'re out gardening, biking, walking, or picnicking, wear long-sleeved cover-ups and capris to protect your arms and legs. If you\'re strolling about, don a hat and sunglasses to protect your face, neck and eyes.
WEAR COOL CLOTHES LIKE THESE … Here\'s are some clothes that are cool and sheer but still effectively prevent powerful sun rays from damaging your skin.
Diane MacEachern, the author of Big Green Purse: Use Your Spending Power to Create a Cleaner, Greener World, is passionate about empowering women to use their marketplace clout to protect the environment.

A best-selling author, successful entrepreneur, sought-after public speaker, and long-time conservationist, Diane encourages women to green the marketplace by choosing products whose use or manufacture offer the greatest environmental benefit. Through her new book, as well as her articles and speeches, she hopes to motivate women to take actions that will make a difference. She helps environmental organizations engage more women as members, activists, and donors. She also encourages companies to green their products to appeal to more women consumers.

Big Green Purse website was named "2007 Best Green Website" by FutureNow. The site offers eco-lifestyle tips and shopping suggestions, as well as opportunities to join One in a Million, a campaign to encourage one million women to shift $1,000 of their household budgets to eco-friendly products and services. This article was previously published on Diane\'s website.