Avoid Post-Christmas Clutter: 15 Things You Can Easily Recycle After Christmas
Avoid Post-Christmas Clutter: 15 Things You Can Easily Recycle After Christmas
By Diane MacEachern
NABBW's Going Green Expert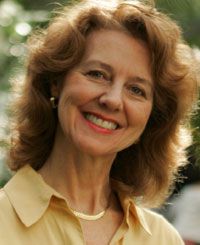 Now\'s the time to think ahead to the day after Christmas — and all the stuff you may want or need to throw away. Instead of trashing it, here\'s a list of what you should easily be able to recycle.
Wrapping paper and ribbon – (keep a paper bag or box handy when you\'re unwrapping presents to make the job easy and efficient) – Shred paper to use as Packing material, put aside for your kids\' art projects, or recycle with the weekly newspapers and junk mail.
Cardboard and paper boxes – Line smaller boxes with soft towels to create a new bed for a cat or small dog; flatten any boxes you don\'t need for easier recycling.
Cell phones – Take to Best Buy, Staples, or Office Depot, or send to Collective Good, which will refurbish them, re-sell them, and share the profits with the charity of your choice.
Computers, laptops, notebooks, monitors, keyboards – Any of the office supply stores should accept them at no cost to you.
Cameras – (same)
Fax machines – (same)
Clothing – Most shelters will take t-shirts, pants, long-sleeved shirts, jackets, underwear and socks. Donate fancier clothes to the local theater company or school drama department to use as costumes.
Christmas lights – Find out where you can recycle old lights and find new, energy-efficient LEDs here.
Beverage cans, bottles and jugs – Glass, aluminum, and plastic beer, soda, juice and bottled water containers can all be recycled.
Plastic food containers – Many community recycling programs now accept plastic food trays and cartons, along with containers from yogurt, sour cream, dips, and spreads.
Toys – Clean, working toys your kids have outgrown can be passed along to the children of neighbors, family, friends, day care centers, and shelters that help house children.
Christmas tree – if your community doesn\'t pick up used trees, recycle this yourself: cut the boughs off to create mulch, and use the needles to make potpourri.
Televisions and Major appliances – If you got a new appliance, ask your installer to recycle the one he removes.
Christmas cards – Cut off the part containing the signature (usually the back page), and use the front, decorated page as a Christmas gift tag for next year.
Food – Combine leftovers into stews and soups, or freeze in lunch-size portions to take to work or send to school with the kids; simmer meat and turkey bones until they make a rich broth that can be used for gravies and stock; freeze cookies, breads, and dessert bars to use over the next three months.
Diane MacEachern, the author of Big Green Purse: Use Your Spending Power to Create a Cleaner, Greener World, is passionate about empowering women to use their marketplace clout to protect the environment.

A best-selling author, successful entrepreneur, sought-after public speaker, and long-time conservationist, Diane encourages women to green the marketplace by choosing products whose use or manufacture offer the greatest environmental benefit. Through her new book, as well as her articles and speeches, she hopes to motivate women to take actions that will make a difference. She helps environmental organizations engage more women as members, activists, and donors. She also encourages companies to green their products to appeal to more women consumers.

Big Green Purse website was named "2007 Best Green Website" by FutureNow. The site offers eco-lifestyle tips and shopping suggestions, as well as opportunities to join One in a Million, a campaign to encourage one million women to shift $1,000 of their household budgets to eco-friendly products and services.