America Recycles Day – What Are You Recycling?
America Recycles Day – What Are You Recycling?
By Diane MacEachern
NABBW's Going Green Expert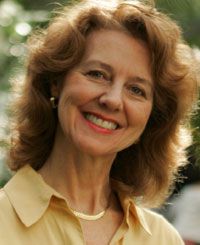 Today is America Recycles Day. Recycling is important, because it saves energy, reduces trash, and helps stop climate change. Here\'s what I recycle, and how I\'ve changed what I buy so I can buy less in the first place, reuse more and throwaway less. And keep reading for information on how you can recycle and reduce the number of catalogs you receive.
Food and soda cans – I recycle glass, metal and plastic containers in my community\'s curbside recycling program. But I also use a Soda Stream water spritzer so I almost never buy bottled drinks anymore. I spritz water myself, then add various flavorings and sweeteners depending on what I want to drink. I\'m saving a lot of money doing this, too.
Beer and wine bottles – I generally buy glass rather than cans or plastic bottles. If I\'m having a party, I buy larger bottles of wine, which use less material per serving than regular-sized bottles.
Plastic milk jugs – I can buy milk in glass bottles at my local food coop (though they cost about $2 a gallon more than milk in plastic jugs).
Plastic laundry jugs (when I use liquid detergent) – I generally prefer to use powdered detergent in cardboard boxes, which are better to recycle than plastic jugs. I also use concentrated detergent, so I use less per load of laundry, and extend the life of the package.
Clothes – I recycle old socks and t-shirts into cleaning rags. I donate most of my used clothes to the local thrift shop or the neighborhood church.
Electronics – I recycle old monitors, computers, fax machines, chargers, phones, and pretty much anything else with a cord on it, taking most of it to Best Buy or Staples, which accept almost any reasonably-sized electronics at no charge. I even recycled my TV!
Lightbulbs – I can now recycle my light bulbs at my city\'s community waste facility. Some stores, like Ikea and Home Depot, also accept them.
Paper (newspapers, junk mail, magazines) – All of my paper goods can be recycled curbside, but the trick is to reduce the amount of paper coming into my house in the first place. I read most newspapers and magazines online, and have used Catalog Choice to reduce the number of unwanted magazines and catalogs I receive.
Plastic bags – I use reusable cloth bags instead of plastic bags, but if I have excess bags, I recycle them at my grocery store.
Toys – I have given my kids\' used toys to neighborhood kids or donated them to the local thrift store.
Furniture – I have sold unwanted furniture through my neighborhood list-serv, or simply given it away to others who can use it. EBay.com, CraigsList.com and FreeCycle.org are also great ways to unload sofas, chairs, lamps, and dining sets you no longer want or need.
Appliances – The easiest appliance to recycle in my neighborhood is actually my refrigerator. Here\'s how I not only recycled my old refrigerator, but received $200 when I did it.
Food – The ultimate way to recycle food is to compost it. I have a barrel composter in my backyard that helps me turn fruit and vegetable scraps, egg shells, and other non-meat or dairy waste into a rich fertilizer I can put on my garden.
REDUCE UNWANTED CATALOGS IN THE FIRST PLACE
This year, America Recycles Day has teamed up with Catalog Choice to help consumers reduce the number of unwanted catalogs they receive in the mail. It\'s free and quick to sign up, and much easier than calling individual companies to try to get your name off their list.
What do you recycle? Please let us know!