Pork Tenderloin with Cinnamon Scented Sweet Potatoes and Apples
Pork Tenderloin with Cinnamon Scented Sweet Potatoes and Apples
By Pat Sinclair
NABBW's Cooking for Two Expert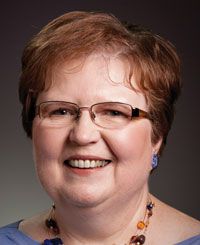 Pork tenderloin is a lean, healthy cut of pork and is just the right size for two servings. This time of year select a fresh locally grown apple that keeps its shape when cooked, like a Haralson or Honeycrsip. Golden Delicious and Braeburn apples are good choices year round. Because the pork and the sweet potatoes bake at the same temperature and require about the same time, once they\'re in the oven, dinner is almost done! Just add a salad or a green vegetable for a complete meal.
Makes 2 servings
1 (3/4 lb.) pork tenderloin
2 tablespoons Dijon mustard
2 tablespoons maple syrup
2 teaspoons balsamic vinegar
½ teaspoon salt
Pepper
1 sweet potato (about 12 oz.), peeled and sliced
1 apple, peeled, cored and sliced
2 tablespoons orange juice
2 tablespoons firmly packed brown sugar
1 tablespoon flour
½ tsp. cinnamon
¼ tsp. salt
1 tablespoon cold butter
Combine the mustard, maple syrup, vinegar, salt and pepper in a food storage bag and mix. Add the pork. Seal the bag and let stand 30 minutes or chill up to 4 hours. Heat the oven to 375 degrees F.
Remove the pork from the marinade and pat dry. Place on a rack in a small baking pan. Bake 40 to 45 minutes or until meat reaches 145 degrees F. Loosely cover with aluminum foil and let meat stand 3 minutes before slicing.
While the pork is baking, lightly spray a 1-quart casserole with nonstick cooking spray. Arrange the sweet potatoes and apples in the bottom. Sprinkle with the orange juice.
Combine the brown sugar, flour, cinnamon and salt in a small bowl. Cut in butter until it resembles coarse crumbs. Sprinkle over the sweet potatoes and apples. Cover and bake 30 minutes. Uncover and continue baking until fork tender, about 20 minutes. Keep warm.
SIDEBAR: A digital thermometer is the easiest way to have perfectly cooked meat and well worth the investment. Because the incidence of trichinosis is almost nonexistent, pork no longer needs to be cooked until well done. Insert the thermometer into the center of the meat. New USDA Guidelines specify cooking to145 degrees F. and allowing a 3-minute rest. This results in juicy tender pork. Digital thermometers cost a little more but I prefer them because they register temperatures quickly. Ground pork should still be cooked to 160 degrees F. Don\'t place a plastic thermometer in the oven.
Pat Sinclair is a food consultant and a recipe developer with over 25 years experience. She develops recipes that are easy, fast and practical for the home cook, keeping consumer's busy lifestyles in mind.

Her newest cookbook, Scandinavian Classic Baking, from Pelican Publishing has just been released. Her first cookbook, Baking Basics and Beyond: Learn These Simple Techniques and Bake Like a Pro, received the Cordon d'Or- Gold Ribbon Award from the Culinary Arts Academy in 2007. She is currently working on Dinner for Two-Easy Healthy Recipes to Fit Your Lifestyle.

Pat has a degree in Food Research from Purdue University and a master's degree in Foods from the University of Maryland. She is a member of Les Dames d'Escoffier, International Association of Culinary Professionals, and the Twin Cities HEIB (Home Economists in Business).

She invites you to contact her at www.PatCooksandBakes.com. Or via her blog. Copyright 2011 By Pat Sinclair.