No Matter Whether You're Making Personal or Work-Related Resolutions, Judith Scherven, Ph.D., Says the Big Question Remains the Same: "What's Your 2015 BHAG?"
By Judith Scherven, Ph.D. NABBW's Associate for Healthy Relationships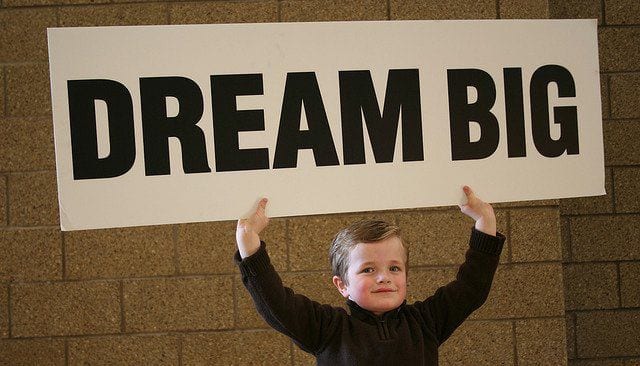 Here we are at the end of 2014, getting ready for a new year in just a few days. For many people it will be "business as usual." No point in getting stressed out with ideas of larger success. No point in reaching beyond what's already working. And no point in ruffling the egos of colleagues or competitors.
And that's just fine, if it's fine with you.
BUT if it's not, if you want to use this coming year to seriously advance your home life or your career, then here's a delicious challenge for you: "What's Your 2015 BHAG?"
If you're not hip to "BHAG" it's shorthand for "Big Hairy Audacious Goal."
In order to be "Big" your BHAG goal has to be larger than anything that would be comfortable for you and probably larger than anything you've already aimed for and conquered.
"Hairy" suggests your goal needs to be demanding of your time, attention, and talent—probably not easily accomplished—and will take a goodly amount of time to execute. (Helpful Tip – You'll grow lots of hair during the time it takes you to succeed at your BHAG).
Many people will think your goal is "Audacious" because they may think it's not possible to achieve, or not possible within the time frame you've given yourself, or they can't imagine doing ti themselves, or any number of other reasons they'll come up with to question whether or not you're properly grounded in "reality."
And of course "Goal" simply refers to what it is you are setting out to do. An online definition provides this tidy phrase: "the object of a person's ambition or effort; an aim or desired result." And in a BHAG, that "Goal" must be ginormous (gigantic/enormous), life changing, identity shifting.
Soooo what is YOUR BHAG for the coming year? Have you thought about it? Have you begun to map it out? Do you have a sense of what all is going to be required from you in order to get it going?
What about how it will change you? How it will change your professional standing? Your income? Your future ambitions? The way you will need to relate with all those who will be involved?
If you haven't established a BHAG, or you haven't yet begun to chart the course required for and from your BHAG start this as soon as you can so that when the ball drops in Times Square New York at the stroke of midnight January 1st 2015 you will have a plan of action and a redefinition of who you are already in the works and in your heart and mind.
What better career gift for the new year could you possibly give yourself !
Judith Sherven, PhD and her husband Jim Sniechowski, PhD have developed a penetrating perspective on people's resistance to success, which they call The Fear of Being Fabuloustm. Recognizing the power of unconscious programming to always outweigh conscious desires, they assert that no one is ever failing—they are always succeeding. The question is, at what? To learn about how this played out in the life of Whitney Houston, check out "What Really Killed Whitney Houston?"

Currently working as consultants on retainer to LinkedIn providing executive Coaching, leadership training and consulting as well as working with private clients around the world, they continually prove that when unconscious beliefs are brought to the surface, the barriers to greater success and leadership presence begin to fade away. They call it
(Photo: Will's BIG DREAM by bigdreamgathering/Flickr)