Making Your Grandchildren's Memories "Grand" – Tips to Remember
Making Your Grandchildren's Memories "Grand" – Tips to Remember
By Deanna Brann, Ph.D.
NABBW's In-Law Survival Associate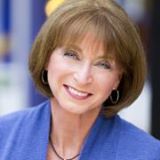 Being a grandparent – what a balancing act! How do you find time to carve out a niche that's all your own at this particular juncture in your life, as well as spend time with your adult children and their spouses, and then, forge your own unique relationship with each of your grandchildren? This is a tricky feat. We want it all, right? And, why not? Our lives have been building to this rewarding point where we have "our" time, family time, and "grandma-grandpa" time.
As a grandparent, having that special relationship with your grandchild is one of the most essential, vital parts of your life. But what do you do when you have more than one or two grandchildren—how do you create as many special relationships as you have grandchildren? It\'s a unique bond found only between grandparent and grandchild, but as you know, it\'s different with each grandchild because they are unique too.
Wanting to make sure our grandchildren have memories they cherish is important to grandparents; we want to be a significant person in their lives. We want them to enjoy us as much as we enjoy them. Here are some tips to help you make the most of your interactions with your grandchildren so they create those cherished memories:
Remember your grandchildren accept your relationship with them for what it is. They do not judge it as good or bad…it just is.
Love and accept them for who they are. When you do, they experience it as unconditional love.
Make a point to schedule time individually with each one. It doesn't have to be all day…just a few hours can be enough. However, whatever time you do schedule, make it about them and them only.
Have all your grandchildren over for a slumber party. This allows them to spend "special" time with their cousins as well. And although they are sharing you, you are helping to create memories for all of them. Plan the time with fun activities. I\'ve listed just a few to get you started
 "Night out in Nature" – where they explore nature\'s nightlife with you in your yard. Check out all the different things that are happening at night. Give them flashlights so they can see up close and personal the bugs, plants, birds or other animals. Have them look at the stars, planets and the moon; have them listen to the different night noises and see if they can guess what they are. Giggle and tell stories—make it an adventure.
Play: Act One – have them create a play, with each of them having an acting role in it. Help them create costumes, scenery, etc. They can eventually perform their play for the parents, if they choose. Don\'t forget to take pictures or videos of the performance.
Story Time – have each of them come up with their favorite story and have them either read it out loud to everyone or have them tell it in their own words.
Grandparents have such a unique opportunity to impact the hearts and minds of some very special young people. The grandparent-grandchild relationship is like no other relationship. Parents often get tied up with the daily grind of discipline, provision and care, but grandparents often have the gift of time and attention to give, which has a tremendous impact on encouragement and building of self-esteem. What are the ways you help create those cherished memories with your grandchildren?
Dr. Deanna Brann is a leading expert on mother-in-law/daughter-in-law relationships who helps women get unstuck in their relationships so they can peacefully coexist. As a mother-in-law and a daughter-in-law herself she knows this relationship inside and out. She combines her personal experience with her clinical skills and expertise to take you from feeling hopeless to feeling hopeful with easy to follow insights, tools and strategies.

Dr. Brann is a media expert, a national speaker on women and relationships, and a consultant for women struggling with relationships – personally or professionally – who want to make things better. She is also the author of the award-winning book, Reluctantly Related: Secrets to Getting Along With Your Mother-in-Law or Daughter-in-Law and a second book, Mothers-in-Law & Daughters-in-Law Say the Darndest Things!